Each year, the 24-person staff at Dacotah Bank, Valley City, N.D., splits into squads and competes to raise money for a cause. In 2017, the "Pantry Sleighers," "Hi-liner Express" and "Giving is Golden" teams raised money for the local food shelf, their collection containers wrapped in glistening red and gold paper.
The game stokes laughter and goodwill within the office, but more importantly "enhances teamwork and brings everyone together around a common goal," said Paige Bjornson, Dacotah's senior business banker. 
And relationships that lead to growth are what Bjornson is all about. Bjornson stepped aside and allowed the younger staff to lead the teams, she said, giving them the opportunity to express their creativity and generosity on behalf of the bank.
Bjornson is one of five women being honored as "Outstanding Women in Banking" by BankBeat. The Outstanding Women in Banking program is sponsored by Shazam.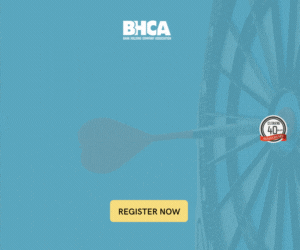 "She's a strong believer in teamwork that empowers … and the development of the staff," said Dick Gulmon, Dacotah Bank market president. "She realizes that every employee has the power to make a difference when they're given a chance."
Bjornson didn't expect to find herself in banking as a college student. She joined the bank as a teller and once she saw the glimmer of purpose in banking beyond its seemingly staid exterior, Bjornson was hooked.
Bjornson discovered the value of relationships early on in her professional experience. In her community of 6,500, the people she served sat next to her in the pews at church and in the bleachers at basketball games.
At the time Bjornson started at the bank, it was the $45 million Farmers and Merchants Bank; it was acquired in 2001 by Dacotah Bank, Aberdeen, S.D.
Bjornson worked in retail, compliance, credit analysis, risk management, security, marketing, education, human resources, IT, and finally, business banking. Today, the Valley City branch of the $2.4 billion Dacotah Bank has grown to $200 million in assets.
"I got a taste of everything," Bjornson said. "Every day is different." Exploring the industry's breadth early on, she said, whetted her appetite and expanded her involvement.
Bjornson realized the profession "is more about relationships than it is about numbers."
In 2012, Bjornson received the "Citizen of the Year" Hi-Line award for her service and leadership in the community. She worked on the advisory board at Valley City State University, helping to establish new majors like economics with an emphasis on banking, and ag business and economics. In 2015, the university's president of service and leadership presented her with the "President's Distinguished Service Award," the highest award of distinction offered.
With the help of the Dacotah Bank community, the strength of Bjornson's passion for community banking has carried her past her own perceived weaknesses. Bjornson has never liked public speaking. But in her involvement in community and economic development boards, she found herself, by default, a public speaker. "Community involvement really pushed me in a direction of growth," she said.
The Dacotah Bank Academy, Bjornson said, was the "real game changer in my career in terms of self-confidence and leadership." In the 15-month long process with 14 other employee team members, through psychological testing, stress testing and strength analysis, the academy invests in the bank employees' individual leadership skills and personal growth.
"I'm most myself one-on-one with my customer or my employee," Bjornson reflected. "That's when a person will really see my natural self."
And those relationships, her honest communication, and her leadership in decision-making and community service, Gulmon said, are why "she has such a strong following."