Ronald J. Seiffert was named the new CEO of Northwest Bank, Warren, Pa. Seiffert retains the title of president, a role he has had since joining Northwest last November.
He replaces William J. Wagner, who has spent 34 years with Northwest Bank. Wagner, 64, will remain the bank's executive chairman until the fourth quarter, when he will retire from that post, as well as from the bank's board of directors. Wagner has served as chairman and CEO of Northwest since 2003.
As leader of Northwest, Wagner oversaw Northwest's acquisition of 18 First Niagara Bank branches in the Buffalo area in 2016, a move which pushed the bank to No. 4 from No. 7 in deposit market share in the Buffalo Niagara region.
Seiffert was most recently president and CEO of Ohio-based Delaware County Bank, until that bank was acquired in 2017. Seiffert also had roles at Huntington National Bank and Bank One, and spent a few years in academia at Ohio Dominican University, including a stint as interim president.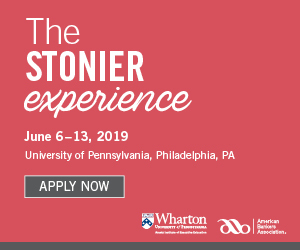 "During Bill Wagner's tenure as chief executive officer, Northwest has grown significantly in both size and sophistication to become one of the 100 largest banks in the country, while simultaneously providing exceptional value to our shareholders," aid lead director Philip M. Tredway. "We extend our deepest gratitude to Bill for his 34 years of dedicated service to our company."
"With the promotion of Ron Seiffert to CEO," Tredway continued, "we believe we have chosen a successor who is a proven leader, an accomplished banker and someone who understands the traditions that differentiate our company. We look forward to working with Ron in the years ahead."