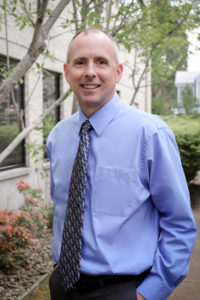 Larry E. Miller, II, will lead Ohio Valley Bank, Gallipolis, as its eleventh president. Miller will also serve as president of its holding company Ohio Valley Banc Corp., and on both companies' boards.
Previously, he was chief operating officer and secretary of the company. Miller will remain at his location at the Ohio Valley Bank Main Office on Third Avenue in Gallipolis with plans to move into the new executive offices at OVB on the Square once construction is finished.
He will continue to serve as COO, Tom Wiseman will remain in the position of CEO, and Smith will remain chairman.
Miller began his career at Ohio Valley Bank in 1986 in the position of teller. Over the past three decades, he has held the positions of teller, internal auditor, treasurer, secretary, as well as several officer and senior management roles.
He has a bachelor's degree in Business Finance from Cedarville College, Cedarville, Ohio. He is also a graduate of the Ohio School of Banking and the Graduate School of Banking at the University of Wisconsin – Madison.
"When I think about all those who have served before me it is quite humbling. Needless to say, I count it a great privilege and honor to serve as your company's eleventh president," Miller said.