Mary Buche first felt the sting of discrimination as a child, watching her mother, a Korean immigrant who came to the United States in 1968, being treated unfairly due to her language skills. The impact of such treatment informs Buche's work as senior vice president and relationship manager at the $866 million Kansas City, Kan.-based Bank of Labor; it earns her respect from her peers; and it led her to be recognized as one of BankBeat magazine's 2021 "Outstanding Women in Banking."
Buche began her banking career with a summer gig during college reviewing and approving the mortgage tax credit program for low- and moderate-income borrowers at Kansas City-based Security Bank. She spent the following years working mainly for community banks and some large financial institutions (Wells Fargo and Bank of America). Those experiences left Buche sure that her best chance to be a difference-maker was in community banking. 
"I just wanted to make an impact," she said. 
Since the Bank of Labor hired Buche in 2017, she has helped to implement youth and college financial education programs and outreach to seniors for protection against financial fraud. With the awareness that the Bank of Labor did not have a specific diversity, equity and inclusion committee, Buche helped to create employee resource opportunities through partnerships with the National Asian American Professionals in Kansas City and Young Latino Professionals. She has also helped to implement a Small Business Lunch & Learn education program. She is an ambassador for United Women's Empowerment, and a founding member of the Women in the National Association of Asian American Professionals in Kansas City, and part of its DE&I Consortium. She was recently named the only banker from the Kansas City region to serve on the Consumer Financial Protection Bureau's Community Bank Advisory Council.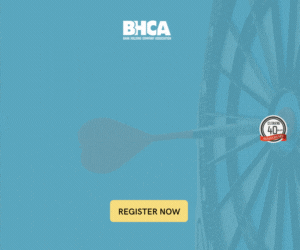 To fully serve the Kansas City area and to embody the community banking mission, Buche lives in the community where she works, attends city council meetings, and volunteers. Those community connections have been especially valuable during the pandemic as Buche assisted with Paycheck Protection Program lending and helped the Bank of Labor serve many minority-led businesses who were not receiving assistance through their primary banks. Bank of Labor did not turn away non-customers who sought PPP loans during the pandemic.  
"It just really broke my heart to see so many small businesses and women and minority-owned businesses not getting helped," Buche said. 
Buche said she experienced gender-based discrimination in the past. The mother of three had been asked in prior job interviews whether she was married or planned to have children. Although such questions are illegal in a job interview, Buche said she's certain employers have considered these questions when hiring. She points to the fact that white men hold the majority of senior roles in banking, meaning there is a lack of role models for women entering community banking. Those disparities will likely persist until employers formalize equity programs, she said.
Buche initially expected to be promoted solely through her hard work but did not receive steps up; Buche said women need to find resources that help them advocate for themselves. 
"A lot of times, people want to hire people who are like them, and they feel security in that," Buche said. "When I do see women in banking in the Midwest, most of them are not minority women in senior leadership roles."
Buche's career growth has come as she has helped raise three children — sons Kyle, 26, and Jack, 9, and daughter, Camryn, 21 — with her husband Jim. She has made sure to attend all of her children's sporting events, putting in extra hours after her children go to bed rather than staying late at the office.
Buche's focus on equity and the well-being of others has not been lost on her colleagues. A reference letter penned by Community Development Officer Sandra Olivas expressed support for Buche to be a member of CREW KC, a Kansas City-area commercial real estate organization for senior-level executive women.
"I have always known Mary to be an honest, kind, hardworking and a well-respected advocate of providing banking services to the unbanked, underserved and minorities in our community," Olivas wrote. "Mary is truly a banker with a sincere heart to serve others." 
Mary Wilson, a longtime friend, knows Buche to have "a very laid-back personality," who is also inclusive and intelligent, a person who makes others want to be better and "has a magnetic professionalism.
"She's one of the people who stands out when she walks into a room," Wilson said. "She is positive; she is motivating."