Stephanie Christian immediately knew banking was the right fit.
A Webster City, Iowa, high school student in 2002, she landed a drive-thru teller gig at WCF Financial Bank through her school's work program. The position sparked her desire to learn more about finance and to serve her community. 
Christian's love for community banking quickly developed, fueling her to continue working at the bank while attending college and, much later, make a 200-mile daily round trip from Webster City to Independence, Iowa, following WCF's 2014 merger with Independence Federal Bank for Savings, when she'd arrive home just in time to tuck her two children into bed.  
That commitment, and the positive culture Christian fosters today through her leadership as WCF Financial Bank's Independence market president, is earning her recognition as one of BankBeat's 2021 "Outstanding Women in Banking."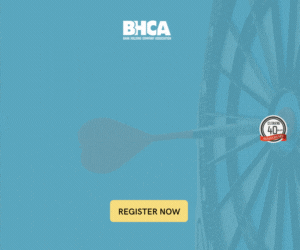 Christian's devotion to WCF Financial had been sparked as a child: Her father Steve Mourlam spent his nearly 40-year career at the bank, retiring as president/CEO. He remains a director. "I've always been very passionate about WCF and want to see it succeed," Christian said. 
She enjoys interacting with and getting to know her customers, learning their stories and helping meet their needs. Christian continued on as a teller while attending Iowa Central Community College. In 2009, she began helping the bank process loans and meet compliance standards. She was promoted to market president of the Independence branch in January 2015.   
Christian is a proponent of the WCF culture, an environment where in-house promotions and advancements are encouraged. Her goals for the next decade include fostering additional growth in the bank's checking products, loans and commercial and ag services. She is leading the Independence branch through a remodeling project to replace walls, carpet and teller counters. 
Christian's work ethic — she's often the first to arrive in the morning and last to leave in the evening resulting in 65- to 70-hour work weeks — and institutional knowledge of the bank made an immediate impression on President/CEO Tim Kluender when he began in his position in late April. "We are very proud of her," he said. "I think this honor is extremely well-deserved. She's earned it; she's worked hard for it.
"Steph quite simply is the go-to person in the bank for nearly everything," Kluender added. "If anyone has a question, whether it be about lending, compliance, audit, bank operations, our core processing system, or literally anything else, the response is always the same — ask Steph," he wrote.  
Christian's long hours are designed to ensure all the bank's pressing work is taken care of. In spite of the demanding work schedule, Christian attends all of her daughter, Mackenzie's (15), and son, Bryce's (13), sporting events. She also finds time to serve directly in the community; she is treasurer for Relay for Life of Buchanan County and has served on the Chamber of Commerce board. She is also part of the bank's team of volunteers who show up at sporting events and parades. 
Christian called on other women entering banking to learn everything they can and take advantage of opportunities. "It's great for everybody to start in the teller line," she said. 
Christian is an elite manager because of her "tenacity," and how she approaches her job through extensive executive management turnover and a change in charter, said WCF Financial Board Chair Tom Hromatka. "She was the person who was leading most of those types of projects and doing so well maintaining her duties."  
Hromatka said Christian "has a very empathetic personality," noting her involvement in local business organizations. "Her experience and work is immeasurable," he said. "She leads by example, there's nothing that she's unwilling to take on. She dives into anything."