While banks kept work flowing in early spring through social distancing measures and remote workforces, they had to make quick decisions about another key program without knowing when the COVID-19 crisis would end or how bad it would get. Should they bring on board their interns? Or did the ever-changing nature of the crisis make that idea too complicated and risky?
Ultimately, the decision varied by bank, with some pushing the pause button and others forging ahead, but in a way they never had before.
At First National Bank of Hutchinson in Kansas, Amanda Smith, senior vice president and human resources manager, was getting résumés at the time when the Covid concerns were increasing. 
"We decided, since the summer seemed like such an unknown to us at the time, for their safety and ours we didn't want to do that," Smith said. 
Some of the work interns typically do, such as organizing a customer-appreciation event, were canceled, she said. They hope to be able to resume the event and internships next year. 
The National Association of Colleges and Employers reported that 22 percent of employers canceled internships in 2020 because of COVID-19, according to an April poll, while 46 percent planned to make their internships virtual. About 41 percent planned to shorten the length of their internships.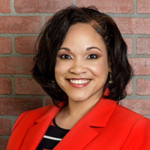 Minnesota's Kensington Bank brought in one intern, after confirming the intern was comfortable working in the office. Typically, first-year interns work in retail, and that just can't be done from home, said Vice President of Human Resources Connie Isaacson.
"It's been working out very, very well," Isaacson said. "She follows the same precautionary measures that everybody else does. So, I think going forward it's just going to have to be that open communication on what the intern is comfortable with." 
German American Bank notified its 12 interns that they would still have summer positions. Everyone started virtually, a first for the bank. Though there was nervousness about the new format, it has worked, Brown said. 
Some were still working from home about halfway through the summer. Others entered the office as their business units also returned.
"We've been very intentional to keep them together as a cohort," Brown said.