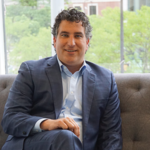 Minneapolis-based Park Financial Group, holding company of three Minnesota-based community banks, announced an emergency loan fund of approximately $30 million to help local businesses impacted by the COVID-19 outbreak. 
The loans would be generated by Park State Bank to help businesses weather the economic impacts of COVID-19. Park Financial Group is raising additional capital specifically to assist with this local business endeavor.
"Our goal was to mobilize as quickly as we could to set aside significant funds to help those who have seen devastating impacts to their businesses here in our community." said David Saber, CEO of Park Financial Group and president of Park State Bank. "We are in unprecedented times and the ripple effects of the new coronavirus will continue to wreak havoc on local businesses."
The emergency loan fund is the primary action in a series of steps Park is taking to help those impacted by the virus, including potential short-term loan deferrals and other alternate payment plans.
"As a community bank, we believe we have to do whatever we can to minimize the pain," Saber said. "We believe this will help our local businesses reopen their doors when it's safe to do so."
Once emergency funds are requested, Park State Bank should be able to get funds approved quickly, sometimes in a matter of days, the company said. To inquire about assistance, visit Park State Bank's website.