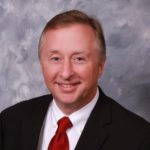 Robert Lowry was named executive vice president, chief operating officer of NorthWest Indiana Bancorp and its subsidiary Peoples Bank, both of Munster, Ind.
Lowry is currently executive vice president, chief financial officer and treasurer, a position he has held since November 2004. He has been with Peoples Bank for since 1985 when he was an assistant controller. He has a Bachelor of Science degree in accounting from Calumet College of St. Joseph, Whiting, Ind., and an MBA from Indiana University-Northwest, Gary.
"This transition is the culmination of several years of internal planning," said Benjamin Bochnowski, president and CEO of the $1.5 billion Peoples. "As the bank has grown, Mr. Lowry's role as CFO has expanded to cover several operational duties. Importantly, he has overseen critical efficiency initiatives and credit administration. He will now be able to focus on these and other transformational aspects of leadership."
Leane Cerven will add chief risk officer to her current titles as executive vice president, general counsel and corporate secretary of both companies. She joined the company as EVP, general counsel in 2010. Prior to that, she spent time at the Northwest Indiana Symphony Orchestra in Muncie and with BankOne. She started her career with Mayer Brown in 1983. She has a Bachelor of Arts degree in political science and Spanish from the University of Minnesota, Minneapolis and a law degree from Valparaiso University, Valparaiso, Ind.
"Ms. Cerven has taken on a larger risk- and governance- focused role over the past several years, in addition to having experience supervising the bank's risk functions," Bochnowski said. "Her appointment to this role will allow the bank to centralize several key areas, driving efficiency and more effective risk management practices as the bank continues to grow."
Peymon Torabi will replace Lowry in those three roles. He currently serves as the Bancorp's senior vice president, controller, a position he has held since 2006. Torabi joined the bank in 2003 after time as a commodities broker.
"Mr. Torabi is well prepared for the role, and has served as the CFO's chief deputy for the last several years as Mr. Lowry has taken on new responsibilities," Bochnowski said. "He already has full responsibility for financial reporting, and is well qualified to take on this role and hone his focus on financial administration as the Bank's profile continues to grow."