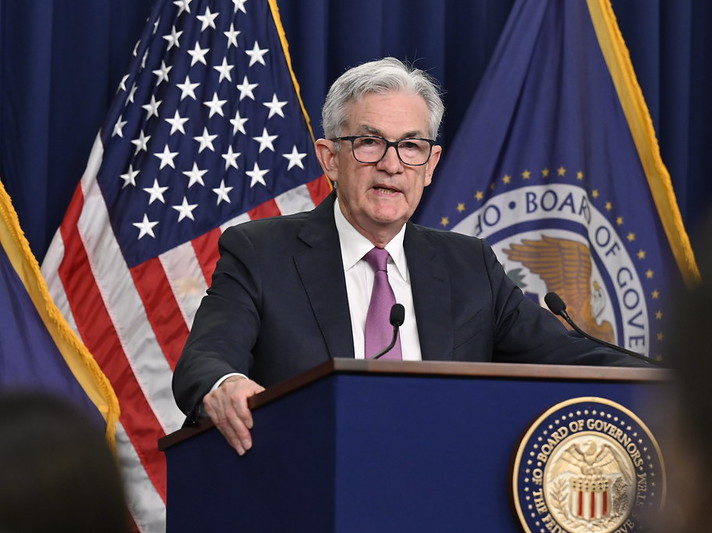 Federal Reserve Chair Jerome Powell said the U.S. economy will need a sustained slowdown and softer labor market conditions to ease decades-high inflation readings. 
Powell described the economy and the central bank's approach to bringing down inflation during an Aug. 26 speech at the Jackson Hole Economic Policy Symposium, which is hosted by the Federal Reserve Bank of Kansas City.  
The Consumer Price Index increased 8.5 percent in July from the year prior, which, although lower than the 9.1 percent increase in June, was still historically high. Powell's comments came after the FOMC raised interest rates by 0.75 percentage points in both June and July, moving the target range for the federal funds rate to 2.25 to 2.5 percent. Powell indicated that another significant increase could occur in September. 
In an Aug. 24 interview with The Wall Street Journal, Federal Reserve Bank of Atlanta President Raphael Bostic said the U.S. central bank will need to raise interest rates significantly more this year. He said it's a toss-up whether the Fed should increase interest rates by 50 or 75 basis points in September. 
Powell said the FOMC remains focused on bringing long-term inflation back down to 2 percent, which he said is key to ensure price stability.  "We all, as policy-makers, understand that inflation is a big problem and is a challenge that we're going to do all that we can to handle," he said.
During his address, Powell said the economy is slowing after last year's boom but still shows underlying momentum. The labor market remains tight: The Labor Department recently reported that employers added 528,000 jobs last month, far above economists' forecasts. The unemployment rate fell to 3.5 percent.
Prominent economists, including former treasury secretary Larry Summers, say Powell is being too optimistic about the Fed's ability to ease prices without causing unemployment to jump, according to Politico. 
"Unless we have a set of very surprising and positive developments, we're not likely to see the inflation rate come all the way down to [the Fed's] target without there being some level of meaningful economic distress," Summers told Politico.
Powell is facing pressure from left-leaning members of Congress not to significantly raise interest rates, including from U.S. Sen. Elizabeth Warren, (D-Mass.). In June, she attributed high inflation to Covid-19, market shocks from the Russia-Ukraine war, and existing monopolies. She said Powell would endanger the economy by raising interest rates too far.