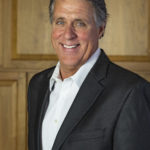 Maplewood, Minn.-based Premier Bank appointed two new board members, including Lynn Leegard and John Redpath.
Leegard is founder and president of real estate payments provider Trust Funds, LLC. She graduated from the University of Minnesota, Minneapolis, and Hamline Mitchell Law School, St. Paul, Minn.   
Redpath, a recently retired partner at Redpath and Co., Ltd., has more than 40 years of CPA experience. He graduated from and is a past instructor at the University of St. Thomas, St. Paul.