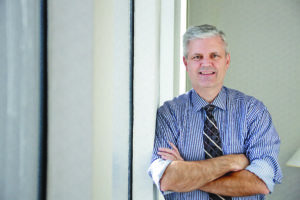 California Gov. Gavin Newsom and the state's legislature are offering their citizens nothing more than false hope by passing a law allowing for the creation of public banks. The governor signed legislation on Oct. 3 which will allow cities and counties to establish public banks beginning Jan. 1, 2020. 
Proponents believe the banks will be a source of below-market-rate loans which can be used for low-income housing projects, school buildings and other public projects. Deposits would come from state, county and municipal agencies. While the law prevents public banks from competing with established community banks, public banks would be exempt from state and local taxes.
Significantly, the law requires public banks to obtain insurance from the Federal Deposit Insurance Corporation. It is ironic that a state would pass a law authorizing its public agencies to charter banks during a prolonged dearth of de novos. If the markets are skeptical about the wisdom of chartering new banks, why does the state think now is a good time to do so?
The idea of state and municipal agencies establishing and operating banks is profoundly misguided. The addition of a public bank financing option will do nothing to spur public projects. Plus, public banks give Californians real cause to worry their tax dollars will be put at risk of insider dealings, cronyism and even fraud. During the past century, there have been some two dozen public banks across the country and they've all failed or closed, except the Bank of North Dakota. 
Put yourself in the position of a city or county treasurer. You have a fiduciary responsibility to protect collected tax dollars, not to mention seek the best rate of return on funds deposited with any financial institution. A public bank comes on the scene as a depository option. Its ties to government heighten the risk of insider dealing. Its promise of low-cost credit makes it an unattractive source of depositor interest income. Why would you choose to put your agency's money in such a financial institution? A Los Angeles Times editorial quoted a letter by the California Association of County Treasurers and Tax Collectors saying they "cannot possibly deposit county funds into a public bank" because of their fiduciary responsibility.
People who argue that worthy public projects are stalling because of a lack of financing options are simply blind to the truth. There is a robust banking industry in the state, with institutions of all sizes, capable of financing almost anything. Furthermore, the premise that government agencies have millions of dollars sitting in bank accounts available to fund long-term development projects is truly frightening. What clearer sign could there be that these agencies are over-taxing or over-charging their citizens?
Public banks have been studied and discussed periodically for decades. The idea of a public bank is a staple of the progressive playbook. The financial crash of 2008 rekindled the discussion across the country and dozens of states have considered legislation to authorize the creation of the new entities. But only California has actually authorized public banks. 
Running a bank is a difficult and complex undertaking even for experienced credit risk managers. The idea that government agencies are going to be able to attract sufficient talent from the private sector to run these new institutions is unrealistic. One of the biggest issues in banking today is finding, attracting and retaining talent. 
I am skeptical that the concept of public banks in California will reach any further than the politicians who voted for it. The law limits the number of new institutions to no more than two per year, and no more than 10 total. I expect the concept to collapse long before 10 public banks are created. While I might hope for the best for the state of California, I am on my guard against false hope.