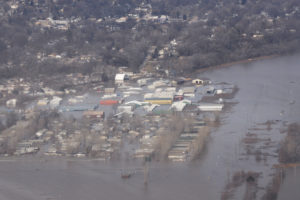 Editor's note: We reached out to Midwestern bankers to give us a more detailed review of 2019, predictions for 2020 and specifics on how the weather and trade war affected their ag banking customers. This is the second of four posts. See our previous installment on 2019 trends; up next, thoughts on the ongoing trade war and what lies ahead in 2020.
From catastrophic flooding in Iowa, Nebraska and South Dakota to delayed planting and a wet harvest, 2019 was brought an excess of moisture to many areas of the Midwest. Our panelists weigh in on how weather-related disasters impacted agriculture in their areas.
Grant Whaley, Farmers & Merchants Bank, Boswell, Ind.: "Those impacts are still being played out. I know that almost all of our farmers planted 2019 crops into less than ideal conditions, leading to below-normal yields for most farmers in west central Indiana. Even so, there were some pockets that were still able to produce corn or soybean yields that were better than average. The decisions that farmers had to make because of late planting dates … were difficult and stressful ones. 
"Farming has never been easy. Commodity prices always move in cycles. … But, today the level of investment needed to put out a crop is seemingly higher than ever. I think this burden is having a cumulative effect because of declining returns and narrowing margins for the past few years.
"Ag bankers have a special bond with their farmer customers. We know the ups and downs are a fact of life, due to many factors that are out of anyone's control. But we've worked together with our farmers for many years and have built up a mutual trust in each other. Now, I wonder if some farmers are beginning to wonder, 'Will my banker be willing or able to ride out this latest storm with me?' … An old banker told me once, 'Lend conservatively in the good times so that you can lend courageously in the bad times.'"
Jeff Gruetzmacher, Royal Bank, Lancaster, Wis.: "I've never seen a weather disaster so widespread since the drought of 1988. Many farmers tell me they wish they would have a drought before massive flooding. The widespread flooding, not just in the spring but in the fall, prevented crops from being planted and, when they finally were, has severely delayed harvesting. What is surprising is that crop yields are so resilient. Even the crops that were harvested seem to have really good yields — when they could be harvested. It really makes one wonder, given the advancement of genetics in most row crops, how really weather-dependent is the actual plant as long as it can be planted and harvested?"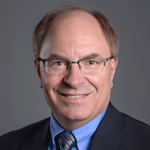 Peter Scheffert, Community Resource Bank, Northfield, Minn.: "Weather has been one of the big issues this year that has impacted agriculture. It started in the spring and has not let up all year. Getting planted was a struggle. … The growing season saw plenty of struggles with wetness and cool temperatures. Finally, the delayed harvest due to slow growing conditions, wetness, early snow and liquid propane shortages all added up to an extremely difficult year for crop enterprises."
Brett Hanson, First Interstate Bank, New Underwood, S.D.: "Western South Dakota experienced record moisture for all of 2019 and a very cold winter/early spring. For the livestock producers, the winter and early spring cold caused an increase in calf losses and animal health issues. I would think, on average, this added an additional 10 percent death loss above average for the area. The crop producers were certainly delayed in planting and did a combination of planting alternative crops or taking the prevent plant option on their insurance. On a bright note, the livestock industry was blessed with a very good forage crop due to the excess moisture."