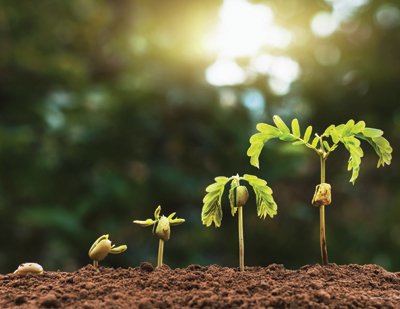 The best companies in your loan portfolio are likely the ones at capacity, providing stable and predictable return on investment. It doesn't matter if these firms are large economic enterprises or small mom-n-pop shops — sales and earnings variances are low and businesses experience planned growth with long term stability.
One only needs to look at the business lifecycle model and place a finger firmly on the place where business is at market equilibrium (see graph 1). Your best businesses are at the place on the model that creditworthiness risk algorithms are designed for — the prediction of future trajectory based on a substantial record of past performance. But something is missing. This is not the only phase on the business lifecycle model, and certainly it does not take into account businesses that are at the point of invention, innovation or pre-launch development — which includes research and development activities — nor  does it account for business launch, the period of exponential growth on the way to capacity and equilibrium, nor businesses that are ready for expansion. These six "other" phases are real and they deserve bankers' attention.
The business lifecycle model is a valuable tool because in its totality, it reminds that the phases of a business' lifecycle can be identified in discrete and knowable pieces, and that the phases have predictable characteristics. The characteristics of each phase are different, and shouldn't be measured using the same criteria — if for example, we judge a fish by its ability to climb a tree, the fish will fail every time.
Likewise, a banking culture that is driven by a measure of what is not helps no one go forward. Ratios and algorithms tell the banker what is, but do not provide any insight into the questions what else, who else, and so what? The answers to these questions come with evaluation in the presence of the appropriate criteria relevant to the specific phases of lifecycle. This is not a process where one tool fits all uses. Resilience and a commitment to evaluating each business phase as an opportunity is a creative endeavor, one that can help overcome banker burn-out and bring an excitement that is the result of finding and applying fresh perspectives to solutions all along the business lifecycle. It helps bankers and businesses alike to meet each other where they are, on the way to where they need to be.
The early stage of the cycle
The early phase of the business lifecycle has long been the domain of community banks and it is the place where bankers serve a unique role. Understanding the portion of the lifecycle curve from business conception through launch to rapid growth and market presence requires clarity, productive conflict, and systems of accountability to produce milestone results, all during times where risk is rooted in ambiguity because a young firm's performance data does not yet exist.
Robert Preston, the Dacotah Banking Scholar at Northern State University, Aberdeen, S.D., points out that over time, very large stable firms decline and are replaced in prominence and priority by new firms that come from humble beginnings. The historically stable and flagship retailing giant Sears, which now seeks bankruptcy protection, comes to mind. Emerging businesses, and new banking customers, can therefore be developed from the challenges of the marketplace when bankers understand what happens during development, and utilize all the tools at their disposal to guide decision making.
Business lending requires patience, Preston said, and "patience is a good word." Profitability is a function of a well-balanced combination of time and development.  
While Preston encourages his banking students to use technology to support business decisions, there are complex calculations borrowers cannot provide in an effective and efficient manner. "The danger lies in reliance on technology instead of a person," Preston said. "There is always the need for a banker."  
Preston laments that the long term no longer exists, in banking or in business. Investor demand for quarter-on-quarter return compresses the space in which development can occur. Preston reminds us that, "time does a lot of things" in the marketplace.
In addition to patience, a banker's expertise in business modeling might also include resilience in decision making.
Small is beautiful
Robert Atkinson and Michael Lind in their recent book, "Big is Beautiful," create a tome that compiles both the histories, and the benefits that "big business" bestows on the economic landscape. They extol the beauty of corporate oligopoly. They list the reasons that big is better than small. However, they seem to ignore the sausage-making part of business where lending, debt service, innovation, and development are defined in the context of the phased needs predicted by the business lifecycle model. It is as if they are saying "let's open IBM" while ignoring the events in small electronics research laboratories where the transistor, and then the silicon microchip were invented and developed. They've ignored the predicted possibility that small is beautiful, too.
"Part of community banks' DNA should be the investment-reinvestment cycle," said Matt Middendorp, a former banker and owner of the Durand, Wis.-based banking leadership-development firm Sales-Math Consulting. The lifecycle is all too often a place where, "interactions [between bankers and business owners]are often thought of as tasks instead of relationships," he said.  
Middendorp clarifies by saying "transaction is bottom-line focused, where relationship is the process of nurturing over time." It is all too easy for bankers to "define their role in terms of a series of regulatory tasks – attending to inventories, renewals, ratios, and the like, instead of becoming process experts to guide and make predictions."
This concept is echoed by Amanda Swoverland, chief risk officer at Sunrise Bank, St. Paul, Minn. Swoverland agrees that part of a banker's role is to be a counselor. "This is always a valuable resource to customers," she said, and that "transparency is an important part of compliance."   
Sunrise was rated outstanding on its most recent CRA exam, not only for substantial loans and ratios in its assessment area, but also for significant donations and expert hours deployed for community-development volunteering. However, activities to support efforts to maintain CRA compliance, as well as those enabling a successful CAMELS audit, require a continuous source of new-business development — a promising pipeline of lending opportunities — because last year doesn't count for this year.
It appears that efforts on the part of banks to develop a pipeline of lending serving their assessment areas is treated rather myopically by regulators – banks want to be able to claim bona fide development work in the assessment area as evidence of substantial compliance. If not, how do banks plan and predict their future compliance? Prospective aspects of business development in support of the CRA, while valuable, "are currently an expense for which the banks cannot fully take credit," Swoverland said.
Middendorp suggests that in order to be responsive to prospective opportunities, the successful community banker will "create a knowledge niche" and it is this knowledge niche that helps the banker understand the business lifecycle model from pre-launch to initial stability, capacity, and then expansion.  
Knowledge in part, enables future business development, service opportunities, and lending. Relationship and knowledge-based guidance is one of three most important interactions that bankers cited in the recent FDIC report — 2018 Small Business Lending Survey, and it solidifies the five Cs of lending (character, capacity, capital, conditions and collateral) by paying attention to the component of character.
The attendant failure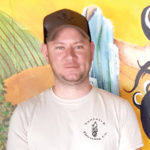 Patrick Westover, owner of the start-up business, Tantrick Brewing Company in Allegan, Mich., holds a business degree in finance and banking, and developed his business plan in conjunction with a business incubator at Western Michigan University to pitch his business plan to bankers. "It went straight to the underwriters and algorithms and my loan was denied," he said.
Westover was told to "go get some business history and come back," and was puzzled that he was not even told which ratios required his attention.   
Westover thought his education should have helped him, "speak the language of the bankers, and my ten years of experience as a brewer should have counted for something…but I couldn't connect to make the relationship," he said. He also hoped the bank would offer to help him explore lending options through the Small Business Administration or an Economic Development Corporation, or at least counsel him on the required steps. He was disappointed in the outcome.
Preston believes that "banking is evolving where too much emphasis is placed on algorithms." He affirms that "there will always be a place for a real person – a banker," adding "it is difficult to create an algorithm for a good farm loan, or hardware store loan for that matter. It's one thing to create an algorithm, and another thing to create the depth of understanding in the relationship."
Meanwhile, Westover obtained high cost private investor funding and eventually "went pro" by expanding his brewing capacity and opening a taproom. Now, more than a year later, seats are difficult to find in his taproom and some of those seats are being occupied by lenders from the local credit union who, according to Westover, "are actively asking to create a relationship, [and in that relationship] provide financial guidance and services to my business," he said. "And, their fees are looking pretty good."
Westover believes it is a banking opportunity, lost. He wanted to begin a relationship but was brushed aside.
The 2018 FDIC Small Business Survey examines the factors surrounding competition between banks, and two of the prominent factors are customer service, and the ability to "talk to someone." An innovation in banking might include a focus on a lifecycle relationship between banker and business owner, where resilience, niche-knowledge, mentorship, and attention to lifecycle phase needs to go together with the underwriting ratios.  
Growing pains
The second part of the business model that Atkinson and Lind ignore is the activities in which a firm engages at expansion (See graph 2). Trajectory should help predict prospective growth phase needs.
When asked if bankers and business owners know when the expansion-inflection appears on the lifecycle curve, Jorge Gonzalez, a long-time community development banker with experience at both a super-regional and local community banks in Michigan, and executive director of the Start Garden, a Grand Rapids, Mich., incubator-accelerator, said "ordinarily not."
Gonzalez continued: "As a matter of fact, sometimes that inflection can be misinterpreted as business experiencing a failure, instead of a signal for lending and expansion. It is intuitive that lenders and business owners should partner in a way so that together, they can predict when a firm has reached a readiness for expansion."
Gonzalez cited an example of when a start-up firm was at risk because it was growing beyond capacity: A Latino-owned electrical services start-up. It took a team of small business experts, including a willing banker, all associated with the Start Garden, to identify that the business' rapid growth phase was not turning to stability, but was actually too successful for initial growth-phase plans and controls. It required an infusion of resources. The banker on the team arranged for a credit extension to add staff, space and short-term liquidity to support managed growth.  
This business owner was busy being successful, but in unfamiliar financial territory. Algorithms were applied to the lifecycle curve and interpreted within the meaning of the short business history. It was the partnering community banker and small business mentors who recognized the immediate need and made arrangements for expansion.  
Start Garden consultants used the model to correctly describe the inflection point where a change in business strategy was required: an opportunity taken, and a small start-up was reaching an improved market capacity and the predicted financial stability – and in the meantime, the beginning of a lifelong relationship was forged between banker and business owner. Today, that firm is at capacity and in balance with market demand, reports Gonzalez.
Editor's Note: This article was originally published in the December 2018 issue.