The banking industry's financial performance is generally strengthening at a time when regulatory demands seem to be lightening, according to remarks delivered by representatives of the bank regulatory agencies who addressed the Minnesota State Bar Association's annual Banking Law Institute event on April 12 in downtown Minneapolis.
Referring to state chartered banks in Minnesota, Max Zappia said the industry is "remarkably resilient." Zappia, Deputy Commissioner at the Minnesota Department of Commerce, said the state's "watch list" — typically for banks with a CAMELS rating of 3 or higher — contains fewer banks now than it has at any time in the last 10 years. Banks are returning on average 1.2 percent on assets, he said. The average Minnesota bank has $190 million in assets and makes about $2 million per year, Zappia said. "That's not that bad."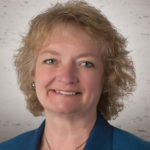 Reflecting on major industry developments of the past year, Fredrikson & Byron attorney Karen Grandstrand commented that regulators seem to be willing to leave more matters to banker judgment. "I think one of the most surprising developments was the issuance of the inter-agency statement on the role of supervisory guidance, and the fact that guidance is not the law," Grandstrand said. "Can you imagine issuance of such a statement three, four or five years ago?"
"If guidance doesn't have the force of a regulation or law, who cares about it?" asked Mitchel Mertens of the Office of the Comptroller of the Currency. "My general answer for people who ask is that guidance is called guidance. But if you have an examiner who is criticizing you for an action that is discussed and described in the guidance, and that examiner uses the magic words 'unsafe or unsound,' then that effectively has the force of a regulation." Mertens is senior attorney, bank activities and structure.
Grandstrand noted the White House issued a memorandum on April 11 which requires bank regulatory agencies and others to obtain White House staff approval for proposed rule-making and guidance. Grandstrand wondered aloud how White House involvement might affect the outcome of agency regulations.
Gabrielle Beam of the Kansas City, Mo., office of the FDIC told attorneys gathered at the event that her agency is working to reduce regulatory burden. Under the direction of FDIC Chairman Jelena McWilliams, the agency has rescinded more than half the financial institution letters it has issued — 493 FILs out of 837 have been removed from the books, she said. She called attention to two regulations, however, which she said commonly trip up bankers.
Each of the bank regulatory agencies, she said, has its own regulations for implementing the Change in Bank Control Act. "Previously, the FDIC's version did not have a rebuttable presumption that immediate family members are acting in concert. Effective on Jan. 1, 2016, our reg was updated to include that presumption," she explained. "So banks that don't have a holding company but have immediate families that own stock are presumed to be acting in concert. I don't think most people are aware of the way the FDIC is interpreting this. This has caught some counsel and some banks by surprise. If you have an immediate family group that owns stock together, any time one member leaves or one member joins, it's a new notice for everyone."
The Bank Merger Act also can be a source of confusion, Beam said. "For those who are contemplating an asset purchase, especially one involving assets of nonbanks," Beam urged caution. "Certain times people don't think of the Bank Merger Act applying but if an FDIC insured bank acquires the assets of an uninsured entity, like a mortgage company or other assets, you are likely to be subject to the Bank Merger Act."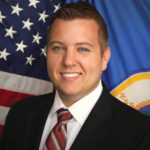 Zappia said that while industry conditions are good, there are concerns, including liquidity, weaknesses in the ag economy, threats against cybersecurity, and the potential for an economic downturn. "What I'm hoping is that these risks don't layer on top of each other," Zappia said. "If we have a liquidity crisis, that's pretty bad. But if we have that at the same time that ag borrowers start defaulting in record numbers, then that's really bad. If there is a cyberattack on top of that, we might have a little bit of trouble."