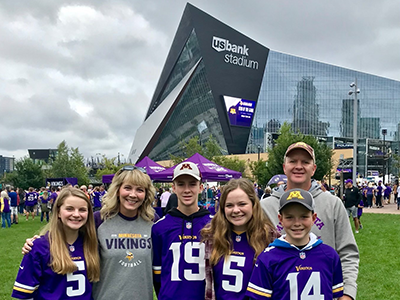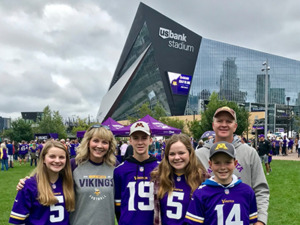 When you drive onto a farm, you'd better have a feel for the position that farmer is in, said Juhl Erickson; you better understand their time is important. Erickson, chief sales officer for Spirit Lake, Iowa-based Bank Midwest, and a 2021 BankBeat Rising Star in Banking, learned these things young. 
While growing up on a southwestern Minnesota farm, Erickson recalled the unsolicited sales calls made at the farm, and how his father, Frank, would call out the arrival of these peddlers the way one might announce an approaching storm: Here comes another one. When Erickson was an exuberant insurance salesman, eager to achieve at his first job after college by turning his own car onto gravel farmstead drives, he found that farmers "didn't want to hear this young guy tell them how they could do things better," he said.
Better, Erickson said, was to develop the relationship over time, to really learn their business, to be real, to earn their trust and their business through your reputation. Sage advice. 
"Juhl leads with both his heart and head, and that's why people trust and follow his lead," said Mary Kay Bates, president and CEO of the $1.1 billion, 11-office community bank. "He is the consummate relationship banker and those skills are transforming our sales culture and recruiting efforts."
Erickson is 20-plus years into his career at Bank Midwest and still drawing on lessons from his days selling insurance, working as a commodities broker, time as a junior lender and when he served as president for the bank's Windom and Westbrook markets, a post he earned through "the incredible support of the people around me." 
The persona of a hometown banker fits him like nubuck leather. "Being genuine, that's a company value," he said, "and that's really important in rural areas."
As chief sales officer, Erickson no longer has a portfolio of customers; but he does still get into the car for ride-alongs with his commercial and ag lenders, windshield time he can spend imbuing lessons in patience: You have to let a relationship develop. You don't expect business to come your way after the first conversation. You don't want to be known as the company that's "selling."
Business owners and farmers alike "are appreciative that you want to know their business," Erickson said. "Who knows what they have on the horizon? I think a good business person feels it's good to know a few more bankers."
Erickson credits Bank Midwest's leadership with creating a collaborative culture where all of the people, regardless of their role, can have input in how the bank grows. Erickson coordinates sales efforts between business lines, from ag to commercial, from trust to wealth management. He also keeps an eye out for talent. That piece, like earning new business, requires patience too. "You have to know who's out there," he said. "If they're good, you hope when they're ready to make a change, they are excited about what you have to offer."
The Windom resident never veered too far afield from his rural roots. Going away to college took him less than 100 miles west, only as far as Sioux Falls. The pull of home grabbed him before age 25. When he learned the Goodenow family, which owns majority interest in Bank Midwest, was acquiring Southwest State Bank in Windom, Erickson got an interview by using that prized rural network. "I couldn't Google them," he laughed. 
He and Steve Goodenow (who considers Erickson an important role model for other bankers) connected over mutual experiences, meaning their shared desire to do right by their communities and their own young families. That, and basketball.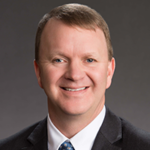 Erickson had been a player in high school and college, has coached youth leagues, and last winter due to some rejiggering of the high school coaching staff for Covid-19 protocols, he had the opportunity to serve as assistant coach for the varsity basketball team at his old high school, where his son Henry is on the roster. To call it memorable would be to understate the experience.  
Erickson recognizes the parallels between coaching and leading people in business: No two people are the same; fair isn't always equal; there's no perfect template for success. 
Erickson, a father of four, has for years coached youth teams in his community, for just about any sport. But basketball is his favorite. He likes how easy it is to see the entire game, "right in front of you," and how small adjustments can influence the outcome. 
"With good timing and the right support, most things are possible," Erickson said. He wasn't talking about basketball right there.