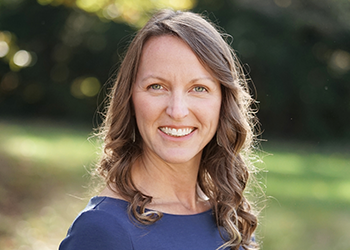 If there's a thread that runs through Emily Boardman's banking career, it's growth. She left the public accounting field to join Crossroads Bank in Wabash, Ind., because she wanted to bring her growing family back to her hometown. 
In her 15 years in banking, she has taken opportunities to develop and stretch her skills to fit into ever bigger and different roles. Yet, Boardman isn't focused only on her own growth. She makes a point of fostering the professional development of others, too. 
Boardman, executive vice president and chief administrative officer, works to bring to the role the best pieces from her "accounting, analytical brain," and apply them to the retail function. She is one of eight bankers recognized by BankBeat as a 2022 "Rising Star in Banking."
While leading the retail banking division and managing human resources, IT, compliance and deposit operations, Boardman said one of her goals is to support the community's small business owners. "I really hope to take the bank to a place where we function best for our customer, when you hardly notice that we're there, that is seamless and effective and we provide value and can almost anticipate their needs based on how their business functions," Boardman said.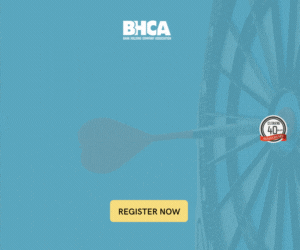 The former accountant has also worked to extend herself to benefit the industry and the community in other ways. Among them is that she is an advisory board member for the Indiana Bankers Association and immediate past president of the organization's Future Leadership Division. 
"She's not only been successful in her career, but she's also extremely active in supporting the industry through engagement with the Indiana Bankers Association in a couple primary areas," said Josh Myers, IBA's vice president of member engagement.
Those areas are grassroots advocacy, supporting the industry and its future, as well as the Future Leadership Division, helping to grow emerging leaders. "She's really been a proponent of banking for younger generations to try to bring the next generation into banking," Myers said. "I think she brings a real passion for banking and for helping others reach their full potential."
Boardman said she wants to help connect new bankers to others and to the resources they need, as well as to bring new faces to banking through internships and other programs. 
"We've got to actively identify those positions for people and help usher them into them in order to keep banking alive and a very popular choice for kids coming out of school," Boardman said. 
After earning both a bachelor's and master's degree in accounting, Boardman worked at PricewaterhouseCoopers in Indianapolis for about five years. Since 2007, she has served in various roles at the bank, first as controller, then chief financial officer and senior vice president before taking on her latest role. In 2008 and 2009, years that were "a bit of a dark spot in banking," several of her public accounting friends asked her if she was happy with the move into banking. "I had a lot to learn in banking, but it was a very good opportunity, even though times were difficult, to really learn about banking practices and learn from some mistakes to help make better choices in the future," Boardman said. "It feels like an expensive education because the economy was in such trouble at that time, but I do think that our bank really grew in knowledge and expertise. We've set better policies and procedures that set us up for success today."
Boardman's leadership style is "about providing the right opportunities to people and giving them that chance to shine." She recalls one example. The bank was facing a retirement in its senior-level retail administration role and it would be a challenge to fill it. 
Not long before, the bank had hired a controller who had also worked in public accounting and was a bright team member with a good vision for the future. "And I thought if I keep doing what I've always done, there'll be no room for her when she's ready," Boardman said. The bank promoted that person and then Boardman stepped into her own new role. 
Crossroads has also experienced growth during her tenure. When Boardman arrived, it had $300 million in assets, five locations and about 70 employees; today, the $530 million bank has seven locations and more than 90 employees. 
When she gets a little leisure time, Boardman and her family, including her husband and their two teens, like to go camping. Boardman continues to be involved in the hometown she returned to as a new mom all those years ago, including as a member and past president of the Wabash Rotary Club and secretary of economic development organization Grow Wabash County. 
"We have a very giving community, a lot of folks really interested in the success of economic development and arts education and it is good to be a part of those efforts," Boardman said. "Banks are a strong economic driver in our communities. I just feel a strong sense to be part of that effort."