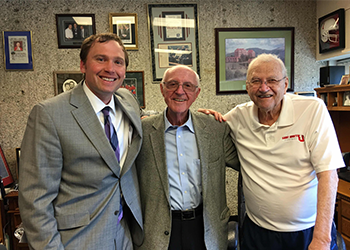 Efficiency, consistency and autonomy. For Isaac Flenner, director of equipment finance and small business lending at St. Cloud, Minn.-based Stearns Bank, those three nouns are the key components of both good customer service and a positive internal culture. 
Flenner, who has developed this approach over the last 17 years at Stearns Bank, is being recognized by BankBeat as a 2022 "Rising Star in Banking."
Flenner's experience in central Minnesota began as a college student at Saint John's University in Collegeville, 11 miles northwest of St. Cloud. A tight end on the Johnnies' storied football team from 2000-2003, Flenner played under John Gagliardi, the NCAA's all-time winningest football coach. 
Following his 2004 graduation, Flenner accepted a position for Target Corp., in downtown Minneapolis. He was in his Target cubicle when he got the call informing him of an open position at Stearns from a bank employee who had met him after a football game.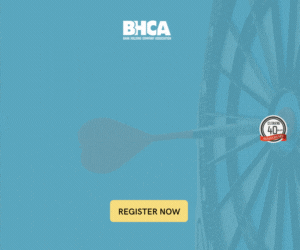 An accounting major in college, Flenner already had a natural love of numbers and was personable, both natural attributes for a banker. "I love building relationships with people, how can you help finance … their next ambition, dream," he added. "That was one aspect that really intrigued me." 
Flenner, who entered banking in 2005 as a commercial lender, was later promoted to St. Cloud branch manager. He has also been an SBA lender, and SBA lending manager. 
Flenner worked with CEO Kelly Skalicky to eliminate the silos that separated the bank's SBA and conventional lending divisions from equipment finance. This has allowed employees in either department to be flexible with equipment finance customers, some of whom could also be looking to either build a new facility or expand their existing one. 
"That constant communication has been a big plus to the bank and our customers," Flenner said. "Speed has always been top of mind. We have the ability to take an application for funding in as little as 82 minutes." 
Flenner was recently promoted to director of equipment finance and small business lending, and now oversees approximately 190 employees, the vast majority in the equipment finance division. Flenner wants his employees to feel welcomed to bring forward their ideas and suggestions while having the autonomy to make decisions in the best interest of the bank and its customers. 
As employees have grown in their understanding of the bank's growth strategy, Flenner said the bank has allowed for more flexibility in how loans are structured. Now, Stearns lenders can occasionally grant a rate concession, or work directly with the credit team. Credit staff are now able to approve larger loans. "When you can have the trust in your team to do that, they will flourish," he said. 
Flenner's approach is paying dividends: Stearns Bank nearly doubled its year-over-year small business and equipment loan volume during the first quarter, growth he is trying to continue in the coming years. 
Flenner's No. 1 goal for every customer interaction revolves around consistency. "That we are responsive," Flenner said. "They can always count on us to answer on the first ring. That we will try to come up with a solution for their challenges, or potential issues or growth patterns, whatever fits into that realm, that they know that we'll go to work for them and provide a product that makes sense for them." 
Flenner said the bank is in a good place. Stearns Bank made more than 100 internal promotions in 2021 alone. "If we continue to do what we are doing, things will take care of themselves when it comes to what would be the next position available," he added. 
Flenner's colleague Rene Knippel attributes his success to his positive attitude. "In every interaction he has, Isaac brings the world a little closer by carefully constructing a growing sense of community," Knippel said. "He seeks common ground by making genuine connections, whether it be where someone lives, what they do, or who they know, he finds a tie that brings people together and leaves a positive imprint wherever he goes."