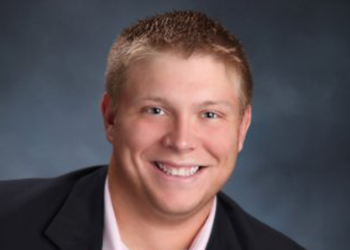 Rich Eckert wasn't planning to be a community banker. Only seven years ago, Eckert had no banking experience. His unexpected entry came through "a little bit of dumb luck," said the 35-year-old president and CEO of the west-central Illinois Beardstown Savings Bank. The former college faculty member was leaving small-town Wisconsin and moving to where his wife was from as they started their family. From former president/CEO Travis Schroll, Eckert learned of an opening at what is now a $73 million bank. He started as a loan officer. 
Eckert quickly learned how committed Beardstown Savings was to serving the entire community. He grew inspired to help customers buy their first homes, or other life-changing purchases. This was personal for Eckert, whose family home had been foreclosed on when he was young. "I didn't know at first, maybe the first year or so, if this was something that I wanted to do long-term, but eventually I really liked it and gravitated to it," he said. "It just made me feel like I was fulfilling something bigger than just being a banker."
Eckert is being recognized by BankBeat as a 2022 "Rising Star in Banking."
Eckert advanced in his role; he was named vice president in 2017. He helped the bank implement mortgage origination software, and Eckert and Schroll adopted the Mortgage Partnership Finance program, which gave Beardstown Savings access to the secondary market. Both developments have allowed the bank to become more efficient as it enjoyed new growth opportunities.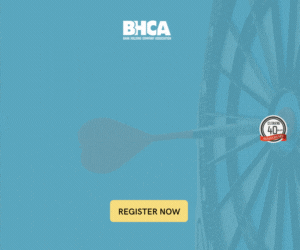 Eckert also changed the bank's collections practices from issuing standard late notices to crafting personalized letters, using email and the telephone to connect to customers more directly.  
Eckert was named president and CEO in November 2018, when the bank had assets of $49 million. In the first six months, the bank's efficiency ratio dropped 10 points, to 75 percent, and its overall credit portfolio improved.  
As the Paycheck Protection Program unrolled, comparable banks initially didn't want to participate, noted Ralph Sabetti, board chair. But at Beardstown Savings, Eckert played a key role in getting applicants funded. "He has a tremendous thirst for knowledge and problem-solving," Sabetti said. "If there's an issue or something that needs to be done, or [something] new in banking, he can find just about anything. He's not afraid to take on any challenge."  
Growth, attributed in part to the infusion of stimulus dollars, also was the result of beefed-up marketing. The bank uses intentional, proactive marketing techniques, which Eckert learned in college. Eckert also pushed long-term planning: Beardstown Savings held its first strategic planning session in Spring 2021. 
The bank has been recognized for its philanthropy and work with service organizations. The bank received the Illinois Bankers Association's Community Service Award in 2020 for donating more than 200 snack packs to children every Saturday morning as the pandemic settled in and forced school closings. The majority of students in the Beardstown school district utilize free- or reduced-price lunches through the schools. 
"We really tried to be a bank for the whole community," Eckert noted. "We're not just trying to be a bank for the ag guys or the commercial guys, or just the upper-income; we're trying to help the whole community." 
Eckert expects bank officers to get involved with nonprofits of their choice so they can develop their own interests. Eckert is himself a member of the Kiwanis; he also chairs the Rushville Hospital Foundation golf outing this year. He actively supports financial literacy at Beardstown High School. 
"As the small fish in a very big pond of banking, we might not have the budget to hire the most advanced staff with the most years of experience, or we might not have the budget to implement the best technology to help our customers," Eckert said. "But the one thing that no one can ever take away from us is our opportunity to out-work or out-hustle, or just show that passion for our customers."