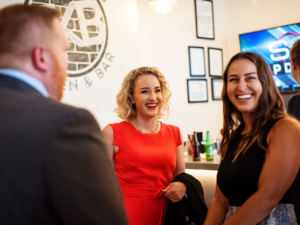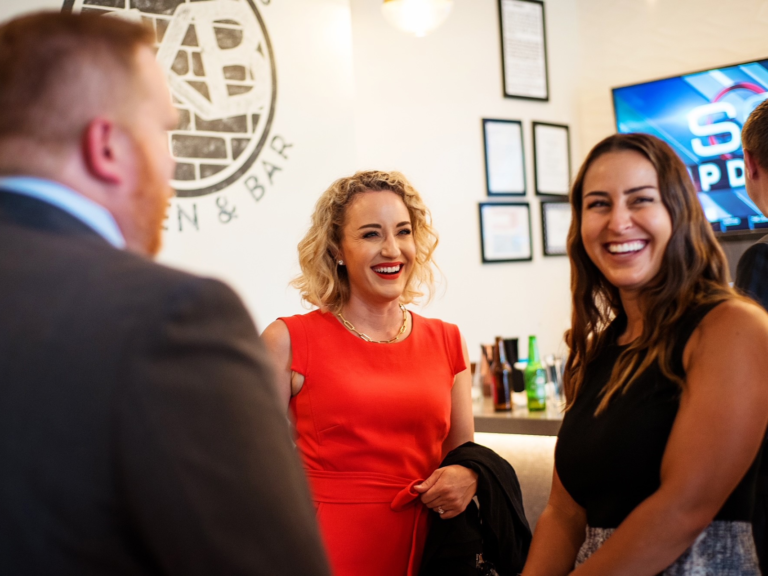 When The Bank of Tioga President David Grubb hired Savanna Hendrickson in 2015, he wasn't necessarily looking for his successor. But over a half-dozen years, Hendrickson has proven herself through a willingness to tackle — and conquer — new challenges.
Hendrickson, who's been president of the $331 million North Dakota bank since the beginning of this year, is one of eight bankers recognized by BankBeat as a 2022 "Rising Star in Banking."
Hendrickson originally chose her career on the recommendation of college friends who enjoyed working at a community bank. She took a job at Choice Financial in Grand Forks, N.D., and was immediately hooked "because of the start I had at that first bank [which had] a really great culture, very supportive," she said. "It was a group of people who really showed me what community banking can be." 
Hendrickson also spent time at American Bank Center (now Bravera Bank) in Minot, N.D., but needed to find another position when she and her husband moved back to her hometown to take over the family farm in the western part of the state.
Her father, a client of the bank and a former classmate of Grubb's, called to inquire about local jobs. Grubb agreed to meet with Hendrickson, and a fruitful partnership was born. It was a time of transition for both: The bank was going through an acquisition, and Hendrickson would be its first dedicated credit analyst. 
Working closely with Hendrickson, Grubb offered insights but also the room to develop her own leadership chops in various areas of the bank. She built out its credit department soon after she was hired, and quickly had a hand in crafting other bank-wide policies and procedures. With Grubb's retirement approaching, he knew who should take his place at the helm. In 2021, Hendrickson was named senior vice president of community banking as part of the transition at Bank of Tioga, which shares ownership with TS Banking Group, Treynor, Iowa.
"It forced me into some complexities," she said, providing valuable experience in making executive-level decisions. Hendrickson also learned to navigate the switch from being one of many team players to being the one calling shots.
Grubb interrupted a recent fishing trip to testify to his successor's talents and potential. "As a person and as a professional, Savanna is motivated, confident and very competent," he said. "She has a very good sense of humor and humility, which will help her a lot. She demonstrates consistency in her thoughts and acts."
Grubb pointed in particular to Hendrickson's work at the beginning of the pandemic to help manage the bank's participation in the Paycheck Protection Program. Like most banks implementing the program on the fly, it involved long hours and creating something new with little guidance. Hendrickson aced the assignment, Grubb said.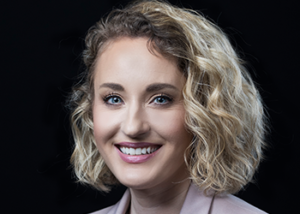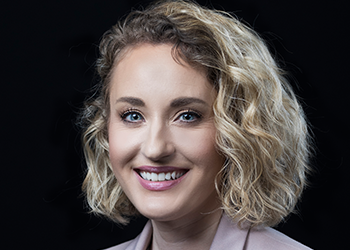 The rapid changes of the past two years have given her fodder for thought and a drive to improve. "Now is the time to digest all that" and work on adapting the banking industry to the future, Hendrickson said. "What is the market demanding? What do our clients want and how do we prepare ourselves in the best way to meet their needs?"
As part of that assessment, Hendrickson wants employees to identify personal strengths and weaknesses so she can put them in the best position, for themselves and the bank. She's participated in an internal mentoring program and tries to instill a willingness to explore new experiences.
"Lean into those areas you're uncertain about," she said. "Those areas of challenge and complexity are where the learning opportunities are."
Outside the bank, Hendrickson is also current president of the Divide County Economic Development Council, where she helped craft a community development and sustainability plan, and is an active member of the Tioga Economic Development Corporation. 
"I think she's poised for a lot of success," Grubb said. "She's a person who understands a position like that requires lifelong learning, and she's committed to that."