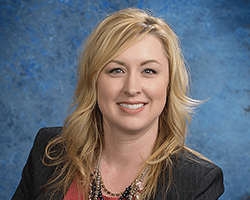 "Unprecedented" is a word that has been brandished across many headlines in 2020. When the coronavirus pandemic caused widespread cancellations, shutdowns and stay-at-home orders, which quickly unraveled the economy, small businesses were devastated and their owners desperate and in need. In late March, community bankers were handed what seemed an insurmountable task: To design and implement processes to execute the U.S. Treasury and Small Business Administration's Paycheck Protection Program. And they did, all across the country.
While this article recounts the experience of the PPP lending team at Investors Community Bank in Manitowoc, Wis., it also honors all the PPP lending teams that lit the sky the way stars do when darkness, or the absence of certainty, spreads.
The innovation and dedication to the community that defines the trade also marks community bankers with an enduring label: Hero. 
Up early and at it late
In the first round of PPP funding, Investors Community Bank approved 677 loans. After a couple weeks in the second round, the count was up to 860. The $1.4 billion bank's loan operations and credit department typically doesn't produce 860 new loans in one year, much less one month.
In the week and a half before the first wave of PPP funding was exhausted, Cyrene Wilke started her 15-hour days before the unrushed Wisconsin sun rose. She led PPP operations, including processes, coordinating resources and researching vendor partners. She knew Lindsay Wiesner, the portfolio manager, would also be online. 
Their dawn-time instant messages were a pulsing exchange of updates from the few hours of change between days: Updating the number of applications received the night before, the reports of approvals, checking metrics, workflow and loans in the pipeline.
Sharon, do we have any new information today? Wilke would ask Sharon Slager, the bank's governmental guaranteed lending administrator.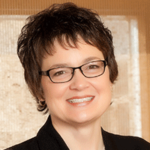 David, have you looked at this update? She'd follow up with Dave Coggins, chief banking officer, who was deemed the internal subject matter expert on all things PPP, interpreting the rules as they unfolded and relaying the information to the team.
Hey Karl, how's the team doing? 
Karl Spaay led the business credit team. When the squad started working remotely, Spaay had casual morning check-ups that promised the smiling faces of co-workers comfortable at home. As soon as the PPP hit, Spaay said, it became a strict state-of-affairs rundown at 8:15 a.m. 
"I'd say, 'Here's the guidance we got last night, and this is how we're going to handle it,'" Spaay said. "By two o'clock that afternoon, I'd have to send out another email saying, 'Forget what I told you this morning,' after new guidance came out."
The first PPP loan application came in the door on Friday, funded by Saturday night; it was the first flake of what would become a mounting snowball by Monday. After a couple weeks (and a few regulatory renditions) they found out they had 10 calendar days to disperse the 677 loans from the first wave of funding.
"It was hard," Spaay said. "It was something that we've never done before." The CARES Act, which established the PPP, was passed only a week before the bank was supposed to start taking applications on April 3. Guidance for the banks was released around dinnertime on April 2. The DocuSign application was ready just in time for the launch, after its third iteration. 
"All of a sudden, we were starting. We were supposed to start taking applications, and there were a lot of holes in the guidance," Spaay said. The SBA's frequently asked questions were fickle and cryptic. One was: Do we have to guarantee that the dollar amount is right? The answer: No, but you do have to do good faith verification. The team was left scratching their heads.
It wasn't clear if ag borrowers were eligible until mid-April, when Katelin Steege, the team's credit officer, stepped in to keep up with a lending process for which a few days' delay was seismic. Each business submitting loans had a different structure, and came with new nuances. "How do we handle all this?" Spaay initially asked.
The uncertainty was compounded by urgency. No one knew how long the funds would last. Borrowers rushed to apply, Spaay's team hastened to process loans and secure funds, and Susan Van De Hey, who leads the loan operations team, got everything documented properly to get the funds out the door and into the hands of the small business owners. Wiesner, Spaay and Steege were constantly relaying information to anxious customers in tandem with keeping up with new guidelines as they were released.
"There were a lot of long hours," Spaay said. "A lot of burning the candle on both ends."
Pitching in
And it took teamwork. No one shut their computers after they (momentarily) got their work done. "The teamwork was just incredible to watch," Wilke said. Portfolio managers often worked until well after sundown processing applications, and in fleeting moments of respite, asked the team if anyone needed any help.
Throughout the process, no one admitted pessimism to one another. No one said it was too ridiculous or too hard or too unreasonable, and no one said the team couldn't handle it. "We're a crew of people who roll up their sleeves," Weisner said. "Every person at the bank made a commitment and did something to make this happen." 
Weisner has evaded burnout by running on adrenaline. Loans in the queue kept her up at night. Her young kids were home, demanding of her limited availability the attention of a mother and an educator. When she "went to work" in her home office with the door closed, she would throw her hair up in a ponytail, sit down at her computer, and work until she couldn't look at the screen anymore. Tired and with aching eyes, the "thank you" emails from small business owners made it worth it. A PPP loan customer even stopped her in the grocery store, and from six feet, thanked her personally. "I was doing it for the impact," Weisner said.
There was a lot of stress and emotions, Spaay said, "But it wasn't just applications, dollars and cents. Those are businesses in our communities, and those businesses have employees and those employees have families. So it's not just a loan you're getting approved, it's families you're helping."
The bank's senior vice president of business banking, Bill Hodgkiss, compared the weeks of PPP lending to building an airplane while you're flying it. Coggins conceptualized the experience to be like getting a family together at Christmas to play a board game without the rules. They jump in anyway and adjust as they go. Halfway through, one of the kids finds the rules and they have to start over. "Where the analogy breaks down is it's not a game. It's real life, and it's real money," Coggins said, but the team remains like a family.