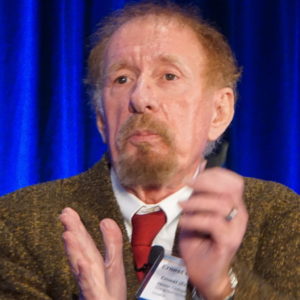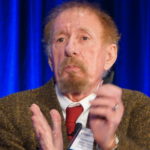 A December 2019 report found that the economy in the central U.S. is continuing to expand, though at a slower pace, and farm land prices are expanding for the first time since November 2013.
The Rural Mainstreet Index covers Colorado, Illinois, Iowa, Kansas, Minnesota, Missouri, Nebraska, North Dakota, South Dakota and Wyoming, and an RMI above 50, or growth neutral, suggests an expanding economy. The overall index for December fell to 50.2 from 54.2 in November, marking the fourth consecutive month that it has been above growth neutral. 
Every state surveyed declined in its overall index, though nine out of the 10 states remained above growth neutral. Nebraska was the only state in which the overall index sank to a regional low of 44.3 in December from 51 in November.
Despite the overall decline, when it came to the farmland price index, however, every state surveyed besides North Dakota jumped more than 10 basis points each, all of which are now above growth neutral. North Dakota was the only state recorded to have dropped its farmland price index, to 40.1 from 40.5.
"Federal agricultural crop support payments and somewhat higher grain prices have boosted the Rural Mainstreet Index above growth neutral for the month," said Ernie Goss, PhD., chair of regional economics at Creighton University College of Business.
The overall farmland and ranchland-price index soared to 52.8 from the weak 40.4 recorded in November 2019. The December 2019 farm equipment sales-index, however, sank to 27.9 from November's already-dismal 37.5. This marks the 75th month that the reading has remained below growth neutral.
Borrowing by farmers weakened, dropping slightly to 50 from 51.4 in the previous month. The checking-deposit index fell seven basis points to a still-strong 61.1, while the index for certificates of deposit and other savings instruments slipped to 50 from 51.4.
"If grain prices remain where they are today, we will have a small percentage of our Ag borrowers struggle with cash flow," said Jeff Bonnet, president of Havana National Bank, Havana, Ill.
Bankers were also asked to predict the level of farm loan deposits for 2020. "One of nine bank CEOs expect 2020 farm loan defaults to expand by 10 to 20 percent,"  Goss said. "On average bankers expect 2020 farm loan defaults to grow by approximately 4 percent. This is down from an anticipated gain of 4.4 percent for 2019 recorded last December."
Banks were also asked about their bank's response to weak farm income. Almost two-thirds, or 65.7 percent, said their bank had increased collateral requirements, while 34.3 percent said that their bank rejected a higher percentage of farm loan applications.
The hiring gauge declined by five basis points, but remained well above growth neutral at 60. Despite the trade war and weaker manufacturing in rural areas, the businesses surveyed indicated a consistent hiring pace.
In the past 12 months, the Rural Mainstreet economy added jobs at a 0.8 percent pace, below the pace of urban area growth of 1.1 percent for the same period. The rural areas of two states surveyed, Iowa and North Dakota, lost jobs in the past year.
The confidence index reflects bank CEO expectations for the following six months. In December 2019, the index increased to 45.8 from 44.4, remaining weak and continuing to indicate a negative economic outlook among bankers. "The trade war with China and the lack of passage of the USMCA (NAFTA's replacement) continued to dampen economic outlook for the region," Goss said.
"The China trade issues need to come to a final resolution soon to take this stress off our farmers," said Lonnie Clark, president of the State Bank of Chandler, Minn.
Each month, Creighton University predicts the health of the economy in rural agriculturally and energy-dependent portions of the Midwest through a survey of 200 rural communities with an average population of 1,300 across a 10-state section of Mid-America.