Iowa-based Lincoln Savings Bank's banking-as-a-service program proves that community banks can successfully build fintech partnerships by properly scaling the offering and hiring experienced risk compliance executives.
The $1.8 billion, Reinbeck, Iowa-based bank established LSBX in 2014 as an online savings account provider. LSBX's first partner was Stockholm, Sweden-based personal finance fintech Qapital. As its first sponsor bank, LSBX helped Qapital, a growing fintech company at the time, open a bank account on the back end of its consumer-savings application. In the coming years, LSBX worked on the beta test for CashApp, a partnership that sparked a massive increase in the number of LSB customers, to 3.1 million from 18,000. LSBX has also worked with financial services platform Square and mobile banking platform MoneyLion. 
"It was this kind of transition from digitizing what we had, to finding partners that were finding digital solutions and growing a customer base and wanting to offer banking solutions that we could support on the back end," said Lincoln Savings Bank First Vice President of Business Development Mike McCrary.
Today, LSBX works with a half-dozen fintech partners, and still has direct deposit options through Qapital, Acorns and M1 Finance. Since 2014, LSBX has added demand deposit accounts, debit cards and a prepaid card program. The consumer-focused fintech is shifting toward commercial services and launching a real-time payments program. "We are a commercial bank, so it makes sense for us to build out into that space more," McCrary noted.
Lincoln Savings Bank's customer base of approximately 1 million is the 41st largest in the United States. In 2019, the bank acquired the top three floors of a historic building in Waterloo, Iowa, to serve as its tech hub. The 75,000-square-foot space houses dozens of Lincoln Savings Bank staff and has enough room to allow for additional growth.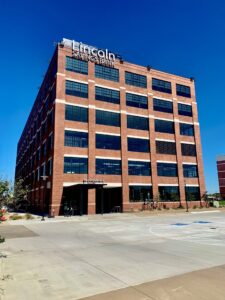 The foundation for the bank's success was established a decade ago by McCrary, who was already aware of the bank's technology gap through tracking online analytics. McCrary, who at the time was in contact with tech companies both based in Iowa and out-of-state, learned that many had already outgrown the risk tolerance of their primary banks.
"It exposed this gap we had between the ability to digitally interact with our customers on the marketing side and then the ability to digitally connect with our customers on the business side and actually open an account or interact with their funds," he said.
Lincoln Savings Bank was already an established tech innovator in community banking. In 1974, the bank became the first Iowa-based financial institution to use a computer disk operating system. Lincoln Savings was also the first Iowa community bank to launch mobile check deposits and one of the first to have online banking.
To McCrary, banks entering the BaaS market must take a measured approach, including analyzing the market and benchmarking capabilities, to properly scale the offering. LSBX is growing at a consistent pace, adding three to five partners a year.
Banks with BaaS programs must remember that digital customers are still the bank's responsibility. "These partners are effectively channels to the customer, and the customer is truly owned by the bank," added LSBX President Ryan Hildebrand. "It is their customer in the end, so if the company fails, those customers are the bank's customers. We're effectively extending our charter as well as our balance sheets, and a lot of technology and infrastructure behind it to partner with them."
As BaaS banks grow their deposit bases, they must also invest in talent and develop effective third-party risk management policies and compliance expertise, whether in-house or through an outside consultant.  Lincoln Savings Bank hired Ryan Hildebrand as LSBX president a year ago. An experienced fintech professional, Hildebrand had already added more than 40 fintech partners as a senior vice president at Fort Lee, N.J.-based Cross River Bank. Lincoln Savings also hired William Peek, former global head of risk and control at BBVA's BaaS arm, and attracted another executive who once led BSA at Sioux Falls, S.D.-based Pathward.
Banks must educate their board and senior management both about the risks of BaaS and the scope of their proposed program and be prepared to exit any fintech partnerships that are not working, noted banking law firm Barack Ferrazzano. Other top considerations include whether the bank can handle the extra customer volume and operational demands BaaS programs pose, and how BaaS will impact existing third-party relationships. 
McCrary advised banks to establish close relationships with their fintech partners, both to build the program and optimize the flow of information between third parties and bank customers. "If we have a commercial customer, we want to know that customer very well," he added. "We want to know their business; we want to know what motivates them. And then in our role as a bank, how can we best support that from a risk-based position? Looking at a fintech, it's the same thing. I really need to know what it is they are doing, what it is they want to do and what they want to deliver to consumers, their customers. That enables us to work better together."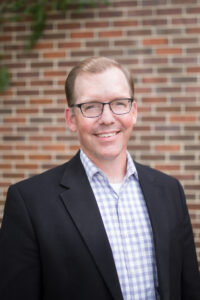 Hildebrand estimated that nearly 100 community banks have already entered the BaaS service space. Some of the most prominent are Coastal Community Bank, Everett, Wash.; Bridgeport, W.Va.,-based MVB Bank; and St. Paul, Minn.-based Sunrise Banks.
The global BaaS market is projected to grow at a compound annual rate of 16.2 percent through 2030, reaching $74.55 billion, up from $22.49 billion in 2022, according to San Francisco-based market research and consulting company Grand View Research. The research expects that nonbanks will witness the fastest pace of growth over the next seven years. 
"If people are in upper management or are having conversations about staying relevant, it's too late," Hildebrand said. "You've got to be innovating, not for the sake of innovating, but for the sake of embracing inevitable change."