Jeff Schmid joined the Southwestern Graduate School of Banking Foundation as president and CEO Sept. 1. 
Schmid is the sixth person to hold the position for the Dallas-based institution since its establishment in 1957 at Southern Methodist University. He assumed the position as the current president and CEO, S. Scott MacDonald, retired after 24 years of service.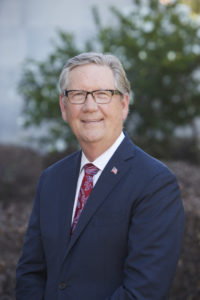 "In that time, Scott has helped strengthen ties between SWGSB and SMU Cox," said Vic Pierson, chair, president & CEO of Moody National Bank in Galveston and chair of the SWGSB board of trustees. "He has contributed greatly to SWGSB's role as a trusted educational source for banking education, bank leadership development and bank director training programs. We are grateful to Scott for his leadership even as we look ahead to Jeff taking the helm."
Schmid began his career at the FDIC in 1981 and remained until 1989. The following year, he graduated from the SWGSB summer residence program at SMU Cox. After completing the program, Schmid became president and CEO of two closely held Midwest banks. In 2007, he led the establishment of Mutual of Omaha Bank, a wholly owned investment of Mutual of Omaha, where he served as chair and CEO. 
"My 35-year association with the foundation's schools changed the trajectory of my career," Schmid said. "I look forward to offering that kind of career-changing experience to future SWGSB students. The foundation's director programs also afford the opportunity to positively influence bank boards and their governance."
A longtime member of the Cox School of Business executive board, Schmid has a bachelor's degree from the University of Nebraska–Lincoln.