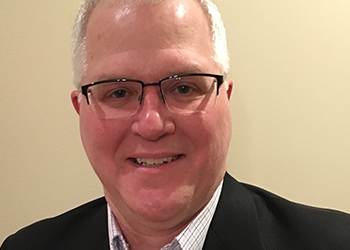 Despite the pandemic, banks are flush with deposits, and loan demand, including a Paycheck Protection Program, that has kept bankers busy. Liquidity isn't a problem. But as conditions change as a result of the pandemic, bankers must ask themselves: How can I capitalize on what I already have?
My response is don't underestimate the power of caring for what you already have invested in — your core relationships. The more intimately bankers know their customers' situations, the more likely they'll be able to meet emerging needs. Put another way, the more familiarity you have, the deeper the connection you can foster. 
It costs less to expand the relationships you have with existing customers than to acquire new ones. Bolstering existing customer relationships will build a valuable foundation for future relationship expansion. When you support your core customers, you strengthen the bank's brand, reduce customer price sensitivity, and increase the number of products customers use. 
Invariably, market share ties to brand preference and existing relationships. This leads to lower acquisition costs, reduced cost of funds, increased loan yield and fee income. From there, bankers can (and must) better understand and predict customer needs. Those needs fit into four categories: To save, to manage, to borrow and to protect. Anticipating and addressing those needs is critically important.
Remind your employees: The purpose of deposits is to help customers save, manage and protect. Loans help people borrow and manage. Investments and insurance products help customers save and protect. Wealth management services help a customer save, protect and manage. 
Think about building solutions from where the customer is at today. Construct models, delivery channels and support systems that help employees and customers accomplish desired outcomes. In order to nurture customer relationships beyond retention, consider:
Moving from transaction competency to relationship priorities.

Building efficiency and effectiveness has to be driven by customer needs, not banking operations. People still need advice from people they trust. Mobile banking alone will not build a relationship. It might facilitate really great transactions at the place where the customer wants it — but the true relationship is developed when technologies support transactions and bankers support personal relationships.

Make staff development a priority.

Personal growth is cultural growth. Enhance product knowledge and create experts. Coaching and mentoring, too, should be a daily practice, and expectations should rise at the same rate as accountability. It's not enough to say, "go provide great service to our customers." Help employees own the satisfaction of their customers.

Improve holistic data management.

Take the time to understand the data. Bankers can capitalize on their current data systems at all levels: Transaction, account, customer and relationship data. Each one of these levels helps you understand a little more about the customer. Data analytics offers novel opportunities to improve relationship profiling and performance tracking. Using available data, bankers can identify customer tendencies or struggles, and provide solutions. Require your data to support what you're trying to accomplish through personalization. 

Enhance delivery channel performance, and let the old guide the new.

Technology delivers transactions, but humans carry relationships. Improve what you currently have, evaluate what's emerging, but don't jump on every new thing. Study customer preferences and evaluate successful retail functionality. In order to evaluate emerging channels, the best indication is often what's working well today.

Integrate business development and service environments.

Businesses still need help and their needs have to be met. This is a monster business development opportunity. You have to do your absolute best to identify the people, the products, the support systems and be proactive about how you can help.
Ultimately, these aren't ways to put out a fire; they're ways to fan a flame. Now is the time to connect with tenured deposit customers, preemptively offer solutions, and ensure employees know their stuff to offer best-fit solutions.
The customers who are the most loyal are the ones who had a banker stick with them through a tough time. You can control the cost of funds and the stability of those funds if you just stay connected with a customer who wants you to care for them.