The Seattle-based compliance and risk management firm Shield Compliance appointed Founder and CEO Noah Carey to executive chair of the board and promoted Tony Repanich to president and CEO.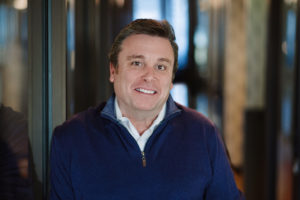 Carey founded the company in 2015 and has overseen its growth. Today, the company supports more than 50 financial institutions on its platform serving nearly 4,000 cannabis-related businesses in 35 states. Shield has monitored 3.5 million transactions including $17.5 billion in deposits since the start of 2019.  
"Since our inception, we have strived to be the platform of choice for banks and credit unions seeking to improve compliance outcomes, better manage risk and drive down the operational costs associated with serving cannabis-related businesses," Carey said. "We are extremely pleased by the rapid and steady growth of financial institutions selecting Shield Compliance as their technology provider because it indicates that they see a clear differentiation in the quality and functionality of our platform and services."
Repanich was also appointed to the Shield Compliance board of directors. 
"While the legal cannabis market is growing rapidly, demand for cannabis banking services outstrips supply in many parts of the country," Repanich said. "As a result, there's a significant first-mover advantage for financial institutions willing to serve legal cannabis businesses today. I am very excited to lead Shield Compliance forward as we bring the company's industry-leading BSA/AML compliance tools to a growing number of financial institutions ready to gain the financial rewards of this line of business."