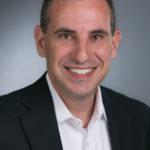 Jeff Singer has joined Columbia Bank, Tacoma, Wash., as senior vice president and market president for the Eugene, Ore., market.
For the past 23 years, Singer held multiple positions at Umpqua Bank, Portland, Ore., including his most recent position as senior commercial relationship manager. He played a major role in Umpqua's growth and success, including overseeing commercial credit exposure, managing deposit portfolios and leading a team of approximately 50 banking associates from Salem, Ore., to northern California.
Singer has Bachelor of Science degrees in economics, finance and management from the University of Oregon, Eugene, and is a graduate of the Pacific Coast School of Banking at the University of Washington, Bellevue. 
Active in the community, he is board treasurer for Court Appointed Special Advocates in Eugene; in that role, he advocates for abused and neglected children in Lane County. Singer is also an active supporter of the Eugene Chapter of the Active 20-30 Club – a young adult leadership development organization, and was previously the organization's treasurer.
He replaces Denise Ghazal, greater Eugene regional manager, who will retire in early 2020. She has been responsible for commercial and retail banking teams in the Eugene and Springfield.
"Jeff will be a wonderful addition to our team, and his knowledge of Lane County will be a tremendous asset to our clients, employees, and community partners," said Clint Stein, executive vice president and chief operating officer. "Jeff brings a high level of integrity, a collaborative management style, authenticity and dedication that our clients have come to expect."