Across the banking industry, women make up a significant percentage of employees, but their numbers traditionally slim when you get to the board level. Since Kelly Skalicky took the helm at Stearns Bank, St. Cloud, Minn., this has changed. The Stearns Bank N.A., board is 57 percent female (four women; three men) and its five-person holding company board is 80 percent female. 
And while home is a good place to start, Skalicky sees a need for more female leadership throughout banking. The competitive Skalicky said she'd love to see other banks match that gender composition. 
"I'm like, okay, banks. Come one, come all — beat our numbers," Skalicky challenged. "That would be a bet I would love to lose, because we've got pretty darn good numbers."
The strength of the Stearns' board is both quantitative and qualitative; its members are curious, driven and have vision to build, she said.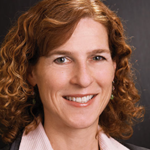 When Stearns began to build a security infrastructure for its loan application and digital deposit platform, Stearns needed expertise and protection against risk. That led Skalicky to Kathy Persian, chief information officer at Schwan's Company, the processed food giant. Persian "gives us a real special expertise on the board level."
Deb Lorenzen, head of enterprise data governance for Boston-based State Street, brings the perspective of a global enterprise. "They're a giant, and we're just a little fry," Skalicky said. "Having that perspective and expertise is hugely beneficial. It makes us smarter. It helps guide a vision for the organization, but ultimately to the benefit our customers."
And Heather Plumski, the bank's chief financial and strategy officer, has been with Skalicky since they worked side-by-side in due diligence after Stearns acquired nine failed banks after the Great Recession. Plumski doesn't play basketball or golf like Skalicky, but she runs. 
In 2019, Skalicky, Plumski and a handful of other women at the bank ran a Tough Mudder obstacle race together. They ran and climbed through a wet and mucky course, learning to support one another amid messy conditions. 
"That was a good experience where we got to really support each other as a team," Plumski said. The course forced them, at times, to stand on one another's shoulders and physically lift each other up and over walls. The lesson was evident: "You can't do it alone."