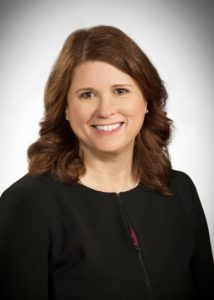 Editor's Note: Following is the Executive Summary of a report prepared by the Wisconsin Governor's Task Force On Student Debt. Kathy Blumenfeld, Wisconsin Secretary of the Department of Financial Institutions, chaired the task force. The report was presented to Gov. Tony Evers in August.
Nationally, it's widely reported that there are 45 million students who owe approximately $1.7 trillion in student loan debt. In Wisconsin, we have more than $24 billion in outstanding student loan debt, according to the Consumer Financial Protection Bureau. Making matters worse is the fact that the Financial Industry Regulatory Authority reports 53 percent of Wisconsinites live paycheck-to-paycheck each month. This puts many students and families in a very precarious position, and even more susceptible to default on outstanding debt, especially if an emergency or illness should arise. 
While student loan debt is a serious concern, it's not the only type of student debt that impacts students and families. More families are taking on more debt to help their kids pay for school. A recent report from AIG shows that 36 percent of college students in the United States say that they have more than $1,000 in credit card debt. This is not a sustainable situation. We heard this message loud and clear over the course of our listening sessions in La Crosse, Milwaukee, Wausau, and Green Bay during the summer of 2019 and in our task force meetings earlier this spring and summer. We heard many borrowers tell us stories of beginning their professional lives burdened by financial anxiety and soaring debt.
We also heard from parents and grandparents about the multigenerational aspects of this problem. Several said they felt they will never see the day their debt is paid off. And many spoke of being saddled with such large debt burdens that they're only able to repay just enough to avoid default, which often leads to owing significantly more than their original balance down the road.
In addition, there is a lot of confusion around how different repayment plans work and if consolidating or refinancing is the right move. Countless presenters and attendees also said they didn't know who to turn to for trusted advice. Deciding how much debt to take on to go to college is perhaps the first serious financial decision a lot of students make. Unfortunately, many don't fully consider the ramifications of that debt until it's too late — when they must start paying it back. This results in students and families having to choose between paying their bills and defaulting on their loans.
The stories that we heard informed the task force as we listened to presentations from experts in government, industry and academia. These presentations contained various solutions to the student debt problem. Overall, the task force examined 37 proposed solutions and narrowed these solutions to eight recommendations. 
The eight recommendations the task force submits are:
Create a Borrower Bill of Rights and Student Loan Ombudsman

Enhance proprietary school regulations and reinstate the Educational Approval Board

Financial literacy education

Increase need-based, targeted aid and create a statewide promise program

Loan counseling

Loan forgiveness

Refinancing

State student debt relief tax credit
In developing these eight recommendations, the task force worked to look at student debt from many angles and viewpoints, hear from all task force members and seek their input and ideas, research proposed solutions to address the issues outlined in the executive order, develop sound recommendations for how Wisconsin can tackle its student debt problem, and produce a body of knowledge for Gov. Tony Evers and others to consider and use to address student debt in Wisconsin.