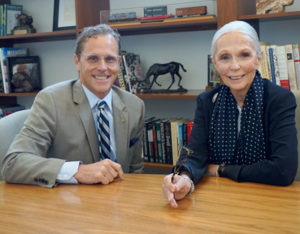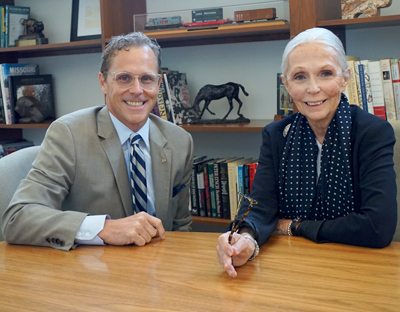 Lead Bank gets at the heart of the community banking mission
In the 14 years since the Rowland family became majority owners of rural Missouri's Garden City Bank, they've worked to transform it. The result is the strategically renamed Lead Bank, which has fintech collaborations, new branches in urban and suburban Kansas City, Mo., locations, and a way of doing business that fits its leadership's cause-oriented worldview. 
An integral part of Lead Bank's strategy is meeting the financing needs of businesses and people who have been traditionally underserved by the banking industry. That includes relationships with clients of the Women's Business Enterprise and Minority Business Enterprise, including businesses involved in constructing Kansas City International Airport's new terminal. It also means providing credit-building opportunities to individuals who have low credit scores. 
At the same time, Lead Bank has adopted a gender-diverse approach to leadership – its board is comprised of 50 percent women, and its outside directors are majority female. This board composition is unique in Kansas City.
"That is, in essence, why we chose the name Lead Bank," said Josh Rowland, bank CEO and vice chair. "We said we are going to lead. We are not going to follow. It became a one-word mission statement that defined our practice."
The roots of change
The family had lived in Kansas City for many years before Landon Rowland, one-time president of the Kansas City Southern Railroad, and his wife Sarah, bought a majority stake in a small bank located an hour's drive southwest of town. Garden City Bank had, since 1928, served mostly agricultural interests. About three years after they purchased the bank in 2005, the Rowlands' son, Josh, joined what was at the time a struggling bank. 
In addition to suffering from the impact of the financial crisis, the Rowlands discovered the bank had other problems, Josh Rowland said, including underperforming assets, "terrible" liabilities and low employee morale. The Rowlands split with the bank's minority partners and began restructuring.
"Really, we had a fundamental question to ask ourselves, which was, 'If we save this bank, why are we doing that?'" Rowland said. "We had to say, 'If we're going to save this bank, we better do it in such a way that it's different and that fulfills the original mandate of community banks.'" 
Important to young Rowland was understanding the communities the bank served, doing its own work, training employees well and compensating them for prudent work, and building a bank culture that people could feel invested in.
Lead Bank's commitment to diversity begins at the top with Sarah Rowland, who rejoined the bank's board after her husband died in late 2015. Initially, she imagined she'd serve in the role briefly; she stayed though, in part because she appreciates the bank's commitment to others. 
"I do enjoy that role," Sarah Rowland said. "I enjoy it because the bank is so committed to the kind of social mission that I approve of heartily."
Rowland did not at that time realize the significance of her gender in a role that is most often filled by men. "I didn't know enough about banking to know that was unusual," she said. "And it is unusual to have the number of women that we have on this board of directors. The women who've been invited to serve on the board are pleased to be asked to participate in this because they recognize that the bank values the role of women in the financial world and in the greater community."
Board members include:
Ursula Terrasi, a banker turned entrepreneur. Terrasi owns an upscale home goods store in Kansas City; 

Bridgette Williams, the first woman and person of color in the United States to serve as president of an AFL-CIO chapter. She is executive director of the Heavy Constructors Association of Greater Kansas City; and

Maureen Mahoney, a longtime civic and political leader, who is the chief of staff of the mayor of the Unified Government of Kansas City, Kan., and Wyandotte County.
"Those three women alongside my mother bring an incredible wealth of skills and insight and just savvy and hard work to our board," Josh Rowland said. "I plan to continue seeking out strong women who can add to our skill sets, whether in terms of IT or investing. So we're not done yet."
Greg Bynum is the bank's president and chief operations officer but several of the bank's vice presidents and senior vice presidents are female, including General Counsel Julie Pine. 
"There is so much work that needs to be done in financial services to actually deliver meaningful recognition and respect and cultural competency for people who have been marginalized from financial services," Josh Rowland said. Foremost in his mind when talking about those excluded from financial services are women and people of color.
Lead Bank has been intentional in the way it serves women in business, said Sherry Turner of OneKC for Women, an alliance of organizations that provide employment, business and 
micro-lending resources for women, serving about 1,500 people annually. "Lead Bank has just been tremendous in terms of focusing some resources toward women that we serve," Turner said. 
The alliance has had a dialogue with the bank about products that might better serve female entrepreneurs, Turner said. Lead Bank also has funded networking events for women.
"When I say 'relationship,' that's what Lead Bank wants. They want the community bank mindedness of having a one-on-one relationship with your banker, not just a façade of electronic interface," Turner said. "That can be a game changer for some of the clients that we refer who need to have that very intentional way of caring about their business."
Connecting to customers
The bank's focus on diversity is not happening at the expense of success. Lead Bank had roughly $275 million in assets at the end of the first quarter. Its ROA is an impressive 1.70 percent and its ROE is 17.41 — and it has been growing about 20 to 25 percent year over year for the past five years, Josh Rowland said. The bank now has three locations: the original bank in Garden City, one in suburban Lee's Summit, and one in the heart of downtown Kansas City. The bank employs roughly 70 people. 
Lead Bank deploys the acronym COIN — compassion, openness, imagination, nimbleness — to define its culture. Melissa Beltrame, chief marketing officer, says the bank's culture is entrepreneurial in spirit, with acceptance and humility. The staff is given a lot of autonomy in coming up with new approaches to solving unmet needs. 
"Even though we are small, we are trying to think outside the box and truly do banking better for all different types of communities," Beltrame said. 
Lead Bank is tapped into programs that reach customers with diverse needs, including underserved businesses through its Civic Contractor Funding Program, as well as consumers who need to build credit through a fintech partnership with Self Lender, a fintech firm based in Texas. It also provides financing for entrepreneurs through its Venture Banking program.
The Civic Contractor Funding Program provides financing to businesses that have city contracts, including minority and women-owned businesses involved in building the airport terminal. These contractors have gone through rigorous certification processes, have won bids and need short-term funding to perform those contracts, Rowland said. 
Providing funding is another way "to help them build truly sustainable cash flows that can enable them to hire more, retain staff and really invest for the future, rather than having to start anew with each new contract," Rowland added.
Lead Bank has provided about $18 million in credit for Kansas City-based contractors since 2016 through approximately 135 loans. It's helped build a great relationship with the city, Beltrame said. It is also proving to be good for business. None of these loans have defaulted, Beltrame said.
"There's a ton of city work, $1 billion worth of city work," Beltrame said. "We've been able to lend $18 million worth of it, but it would be fantastic if other banks could step up to the plate as well." 
Serving the underserved can make an impact on individuals and communities, said John Thompson, chief program officer with the Center for Financial Services Innovation, a national nonprofit based in Chicago. Lead Bank is part of CFSI's financial health network, and provided input on a project that explored the cash flow challenges of small business owners, Thompson said. 
Working with the underserved offers a new market opportunity, Thompson said. "One of the things that I've been intrigued by in my conversations with Lead Bank and the team is that beyond the commercial opportunity, they have a strong sense of purpose in so much… the outcomes their customers' experience matter to them as an end [unto] itself, not just a means to an end," he said. 
"I think that's an encouraging thing to hear from business leaders, especially ones who have a local focus like Lead Bank does at the moment," Thompson added.
Fintech collaborations
By some estimates, as many as 80 percent of people in the United States live paycheck to paycheck, and millions of people are credit invisible. There is a vast market for financial institutions that want to do the work of figuring out how to serve those communities, Josh Rowland said. 
In its partnership with Self Lender, Lead Bank provides credit-building accounts to consumers nationwide. They have about 70,000 consumer accounts with people who have low credit scores and have been marginalized out of banking, Rowland explained. 
"This is a program that we've created with our partner to really try to solve a problem that we think haunts communities and prevents financial wellness," Rowland said.
Lead Bank is the banking partner, lending money that is secured until it's paid off in 12 to 24 months, with monthly payments reported to the three credit bureaus. 
"The goal is that hopefully these new markets will turn into long-term clients because we — in conjunction with Self Lender — are helping them build their credit early on to make them more bankable in the future," Beltrame said. 
Lead Bank has built additional relationships with other fintech companies, including Hyphen Funding, which it works with on short-term, online commercial loans, and the affiliated Helix Financial, which does short-term, online consumer loans. 
Some banks may have a mindset that fintech companies are foes, but Lead Bank sees them as potential friends, Beltrame said. "We have to figure out a way to partner with these companies. The end goal is to be able to better serve our clients and to make those transactions as seamless and easy as possible." 
Sparking the start-ups 
Lead Bank started its Venture Banking program about a year and a half ago to support venture capital firms and start-ups. The bank provides cash flow financing for venture capital funds, Rowland said. "That's one of our most exciting programs. There aren't many banks in the country that are doing it, let alone banks our size." 
The bank has lent about $8 million so far. "It points to our innovation and then, secondly, just the variety of markets that we want to be able to serve," Beltrame said.
Rowland believes the bank is on a course for continued expansion and growth. They're developing a plan to achieve $1 billion in assets within the next five years, he said. 
"Simply by fulfilling our responsibility as a community bank and looking at the communities that can be served by traditional banking products, I 100 percent believe — and I think our track record today proves it — that we will gain as a bank," Rowland said. "We will grow in profitability. We will make better shareholder returns. All by identifying underserved markets."
Lead Bank's official mission statement reads: "To be at the heart of the success of the community." 
"What that mission statement means is sometimes we will be a financial actor in the success of our community," Rowland said. "But to be at the heart of that success means that we are always a good actor in whatever role we play."