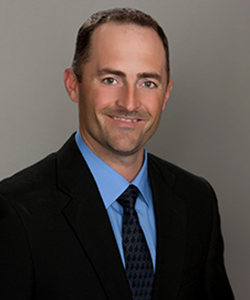 Don Morgan, president of Starion Bank in Bismarck, N.D., has been named CEO-elect. Morgan will remain president, a position he has had with the bank for just over a year. The move begins a succession process in which Morgan will eventually replace Craig Larson, current CEO and chair.
Morgan, a CPA, has been with Starion since 2012 when he joined the bank as vice president for credit administration. The next year he was promoted to chief credit officer. In 2014, he became a member of Starion's executive committee.
"Don has been instrumental in many transformative initiatives in his time at Starion. With this new role he will continue to focus on exceeding the expectations of our customers and continued support of our communities," Larson said.
Morgan has extensive banking and leadership experience, which includes 20 years of credit administration, commercial lending, market president and internal auditing. A Wyoming native, he earned a bachelor's degree in finance with an accounting minor from the University of Wyoming and a master's in accounting from the University of Phoenix.
"I'm humbled by the opportunity and excited to serve Starion Bank in this new role," Morgan said. "We will continue to be leaders in financial innovation to better serve our clients, the same way we have for over 50 years.
Morgan serves on the boards of local community groups and is a guest partner for the Soil Conservation District and the North Dakota Grazing Coalition to promote holistic agricultural management.
The $1.6 billion Starion has 15 locations in North Dakota and Wisconsin.