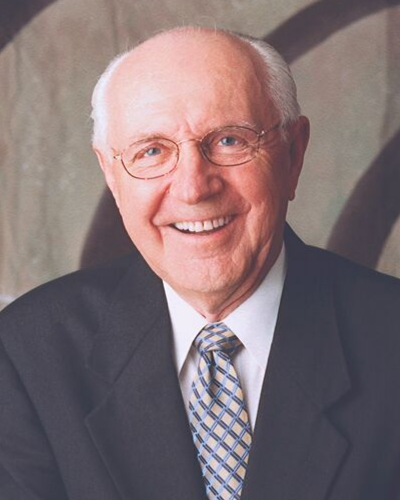 Stearns Bank founder and longtime owner Norm Skalicky died Sunday at age 87.
A native of Brocket, N.D., Skalicky graduated from the University of North Dakota in 1955 and started his career in the insurance industry. A few years later, a rural banker encouraged him to put his insurance experience to work in the banking industry. In late 1964, Skalicky purchased a majority interest in two Minnesota banks — the Stearns County State Bank and First State Bank of Albany. On Dec. 31, 1965, he combined the two charters into one national bank. Skalicky founded what would eventually become Stearns Bank, N.A., in 1966 through acquiring still another small community bank in Albany, Minn. The organization has since grown to include more than $2.2 billion in assets with coast-to-coast businesses.
In 1976, Skalicky created a leasing operation that has since grown to become an industry leader in equipment finance. Eight years later, he formed an ESOP that today owns nearly one-quarter of the organization. The bank made 10 acquisitions from the FDIC, assuming $2.1 billion in assets and $1.5 billion in deposits from failed banks from 2009-2012, expanding the bank's footprint in Florida and Arizona.  BankBeat Magazine featured Skalicky in this 2013 article: https://bankbeat.biz/git-r-done-norm/. 
"The impact that Norm has had not only on the organization but in the greater community is legendary," said Skalicky's daughter, Stearns Bank President and CEO Kelly Skalicky, late last month when he announced that he would retire to an emeritus role. "He redefined community banking, developing a nationwide lending platform using the most advanced technology at the time — the landline phone and fax machine — long before branchless banks and fintechs became a part of the banking industry lexicon."
During Skalicky's career, Stearns Bank has been recognized for performance and excellence by the American Banker, Independent Community Bankers of America, Monitor 100 and the Minneapolis Star Tribune.
"Skalicky instilled a culture of urgency and tenacity to deliver a wow-factor to the customer experience," the bank stated late last month. "As a business owner himself of a small, growing bank, Skalicky understood how precious time was to business owners and that every business has unique needs. He committed Stearns Bank to make fast decisions, provide customized financing and answer incoming calls on the first ring to ensure business owners could talk directly and immediately to their banker."
Kelly Skalicky called her father "a true innovator who infused our company with entrepreneurial spirit and a culture of success." 
"Norm has raised the bar for all and is held in the highest regard throughout the banking and financial industry," she said.