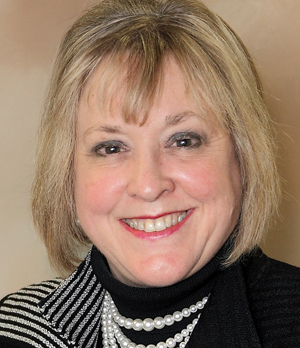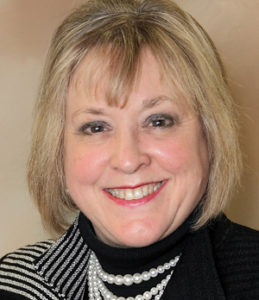 Brenda Johnson is a big fan of "blue sky" discussions, where a group throws off the constraints of what is known in order to imagine their way toward something new. It's an exercise in creative ideation, and whether she's leading these discussions on behalf of Charter Bankshares, where she's been chair of the board for five years, or for the Bank Holding Company Association, where she became the organization's first female president this year, Johnson encourages directors to ponder what's possible.
To spark this thinking, Johnson asks directors to share what they are hearing and reading. She also asks directors to make presentations after attending a conference so the rest of the board will benefit. These activities serve as jumping off points for strategic discussions, with the goal of lifting the board out of a focus on the daily activities of the bank. "Some people don't enjoy these discussions because it's harder to grasp something that is soft and unformed," Johnson said. To think about where a bank might be headed isn't only important, she said, it's necessary.
As chair of Charter's board, Johnson isn't active in day-to-day management of the $866 million bank. The management team, she admits with a laugh, might disagree. Her days are filled with work on special projects, time spent reading up on the industry, conducting analysis or just thinking strategically. She also attends a lot of meetings.
It's all part of managing a business, which has been her love since the beginning. As a teenager, the Superior, Wis.-native worked for her dad, a serial entrepreneur with his hands in general contracting, shipbuilding and plastics. When she was old enough to work, Johnson was placed in the capable hands of her aunt Maxine, "the only woman I knew who worked full-time," she recounted. It was a small family business at that time and Johnson's first task was re-rolling adding machine tape, clean side out, so it could be used a second time. Eventually Johnson was trusted with more responsibilities: phones, typing correspondence, making blueprints, taking bids and running the numbers. Her love of numbers led her to study business in college and into a long and successful career in the insurance industry.
Charter Bank, chartered as a de novo in 1980 in Eau Claire, Wis., wasn't initially part of Johnson's career plan. It had been one of her father's investments that, over time, transitioned to family control as other investors faded away. The bank grew steadily and Johnson joined the board in its 18th year, at the invitation of her father. She had just moved to the Twin Cities from Connecticut.
Executing on a strategic plan to expand, in 2008 Charter Bankshares acquired Community Bank Corporation, a two-office charter based in Chaska, Minn. "We thought the western metro was a bit like Eau Claire," Johnson said. The acquisition proved "interesting," she said. The communities, it turned out, weren't similar at all. Eau Claire was a steady-as-she-goes market while Chaska and Chanhassen, while quickly growing in population, saw market fluctuations.
Initially, the board opted to keep its Minnesota and Wisconsin banks operating under separate charters. "They were far enough apart," Johnson said. But coordination at the holding company level grew too complex. In 2015, the company collapsed the charters and integrated the cultures. "We thought it made sense to create one bank with a common vision."
The bank posts impressive numbers: Its ROA is 2.13 percent; its ROE is 16.58 percent. And Johnson is particularly proud of its 49 percent efficiency ratio. "We just seem to have a knack for making it work without having people feel overburdened," she said.
The bank is not without its challenges, she said, foremost among them is deposit gathering. "Big banks are eating community banks' lunch when it comes to deposits," she said. She wants the boards of her holding company and the BHCA talking about how to fix the challenge of gathering deposits. "I want all these banks to thrive and survive."
The word "survive" lingers on her tongue. Moved by filial responsibility, Johnson left her insurance job a decade ago when her mother was diagnosed with cancer. After Mary Johnson passed, Johnson decided the bank, which she now co-owns with her brother, should become her primary focus.
Last October, Johnson learned she had breast cancer. After finishing five months of chemotherapy, Johnson deemed her diagnosis a "terrible blessing." The terrible part is obvious; cancer treatments can be grueling. The blessing comes from a shift in perspective she experienced beyond being reminded of her own mortality. "You get so busy in your life you forget how many people are around you," she said. "So many people have stepped up to support me, help me and cheer me on. Those are the blessings."
Johnson traces her affection for blue sky thinking to a time in her career when she was a consultant for change management and process improvement. "We were always encouraging our internal clients to be thinking ahead and to figure out better ways to do things," she said. Johnson said her role as leader means she's the one "looking out beyond, bringing things to the table." The one looking ahead.