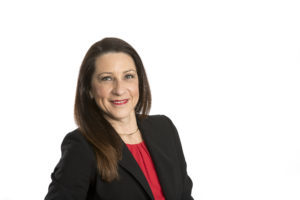 When I began my career, I was motivated to help others using all of my gifts, whether I got paid or not. I used several tools such as personality assessments to get to know myself better and the StrengthsFinder to identify my talents and the opportunities where I could use those talents. I wanted to grow — both within my workplace and as a community volunteer.
When I decided to write a book on leadership, I took a similarly methodical approach. Though I share my personal and professional experiences in "Maximizing Talent – An Inspirational Guide for New Leaders No Matter Your Age," I also incorporate the stories of other leaders (of various ages, backgrounds and industries) who have successfully inspired teams and nurtured talent.
The leaders I interviewed who work in banking generously offered to share details from their professional journeys. They told me how they nurtured their own talents and what leadership characteristics they thought were most valued at their banks. It intrigued me to learn what key leadership traits financial institutions are looking for.
I also asked them to share one piece of advice they might offer their younger selves now that they are experienced leaders. I think you will find the advice on the following pages helpful to you as well.
I believe people who are ripe for leadership positions need to be strategic and have a vision — for themselves, for their team, and for their organizations. They also need to be passionate and inspire passion in others. In addition, the women I surveyed said other qualities were equally important for you to succeed as a leader. There is value in collective wisdom.
Because I believe in connecting people (It's all about relationships!), I am pleased to share the thoughts on leadership I've collected from top women in banking. I encourage you to share these same insights with the future leaders of your organization.
Peg Scott, chair, CEO/CFO
Union State Bank, Greenfield, Iowa
2018-19 Chair, Iowa Bankers Association
Q: How have you nurtured your leadership talents?  
By exposing myself to as many different leadership experiences as I can. I have forced myself to step outside my own cocoon and get involved with groups that interest me. By doing this, I have been able to build self confidence and also observe people with amazing leadership skills and learn from them.
Q: What advice would you give your younger self knowing what you know today?
Fake it till you make it. Act as if you have unlimited self confidence and you will soon learn that you really do know what you are doing. I have found over the years, both with my own staff and other women in banking that I have worked with, self-doubt and lack of self confidence are among the greatest hurdles for women any time they might consider advancement or leadership.
Q: What leadership qualities are most prized at your bank today?  
Teamwork, teamwork, teamwork. I try to hire people who can handle the job and have been successful in finding personnel with the required technical skills. Finding candidates who are willing to put the best interests of the bank and co-workers first is a talent that is not always inherent and we work on it constantly.
Heidi Gesell, president & CEO
Bank Cherokee, St. Paul, Minn.
Q: How have you nurtured your leadership talents?
By listening to and observing leaders with a variety of styles. I also read about leadership and attend seminars as a way to gather ideas; I then take some of those ideas and adapt them to our organization. I also volunteer for leadership positions in other organizations.
Q: What advice would you give your younger self knowing what you know today?
Take on challenges. Offer to help with projects, especially in other areas of the organization. Take advantage of opportunities to learn. Connect with people throughout the organization. Volunteer.
Q: What leadership qualities are most prized at your bank today?
Strong communication skills, the willingness and ability to collaborate, integrity and honesty.
Nichol Beckstrand, president
Minnesota Multi-Housing Association
Q: How have you nurtured your leadership talents?
I have made it a point to spend time with individuals from whom I have gained leadership skills. As I look at my career there are three individuals who have guided me in this area. One taught me the value of working hard; the second nurtured me in the art of negotiation, and the third showed me how to foster valued relationships. I have taken every opportunity I could to spend time with these individuals and study their mastery of these skills. Continued refinement is necessary.

Q: What advice would you give your younger self knowing what you know today?
Take bigger risks. I never really believed I was the value proposition in the services I was providing. If I could go back and do it again, I would believe in myself a little more and take bigger risks. I am teaching my kids this. My son is the typical conservative first child and it has been so rewarding to see him, with my urging, take risks he never thought he would take.

Q: What leadership qualities are most prized at your organization today?
I have always valued humble leaders. I think this is because I am much more likely to give praise to someone when they are not constantly seeking praise. My experience has also taught me that compassion is necessary. You can be driven and expect high performance but when life happens you need to show compassion first.
Marci Malzahn is president and founder of Malzahn Strategic, a community bank consultancy focused on strategic planning, enterprise risk management and talent management. Marci was recognized by BankBeat as an "Outstanding Woman in Banking" in 2009. Marci is also a professional speaker and author of three books. You can contact Marci for speaking engagements through her website at Marciamalzahn.com or email her at [email protected] You can purchase Marci's books on Amazon.