Top 10 negotiated points in a bank transaction: Financial condition
Editor's note: This month, BankBeat takes a magnifying glass to the merger and acquisition activity underway in the community banking industry. Anton J Moch and Erik J. Didrikson, attorneys working in the community banking group of Winthrop & Weinstine P.A., Minneapolis, have created a 10-part series for BankBeat, to unpack the considerations bankers must take into account when negotiating a bank deal. Here is the third installment.
Day 3. Financial Condition of the Bank. When the purchase price is worked out (our day one discussion) and the parties have agreed to how that purchase price will be paid (day two), the parties will then turn towards the nuts and bolts of the transaction. Buyers desire to obtain value for the premium they pay and sellers want the ability to maximize their sale price. This dynamic focuses negotiations on minimum capital level requirements, the allowance for loan and lease loss balance at closing, and special dividends or capital reductions that occur prior to closing.
Because of the need for regulatory approval, bank transactions (with few exceptions) are structured as "sign and later close" deals, meaning the parties will first sign a definitive agreement, then seek regulatory approval (and often shareholder approval), and close the transaction later. This gap is anywhere from two to four months or longer depending on regulatory issues or, in the case of bank merger transactions, available core-conversion dates. As a result, the buyer will seek to put certain protections in place to ensure the condition of the bank at the closing remains the same or better than it was when the buyer conducted diligence. Sticking points include:
Parties negotiating minimum and maximum capital levels, with the purchase price being diminished or increased in the event the bank's core capital levels are above or below the negotiated threshold at closing.
A selling sub S bank that declares quarterly tax dividends may want to ensure their shareholders can continue to rely on such payments, but a buyer may try to place strict limits on tax or other dividends, which will diminish the value of the institution below a certain level.
A special dividend is often contemplated and negotiated to permit the seller to remove excess capital from the bank at closing, which shields the buyer from having to pay for the excess capital.
Anton Moch and Erik Didrikson are members of the Winthrop & Weinstine, P.A., community banking group, and are some of the most active and experienced bank transaction legal advisors in the nation. Since 2014, Winthrop has served as chief legal counsel to parties completing the purchase, sale or merger of over 30 banks, bank holding companies and bank branches. Winthrop's dedicated team of transaction attorneys is annually recognized as tier-one legal advisors to banks on bank transactions as well as corporate governance issues, capital issues, regulatory issues and a wide range of senior management legal issues. Contact Tony at [email protected] or 612-604-6671, or Erik at [email protected] or 612-604-6536.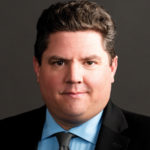 Attend Anton's upcoming presentation titled, "Soft" Factors to Consider When Selecting an Acquisition Candidateon Mon., Oct. 1 at the Bank Holding Company Association Fall Seminar, "Buy, Sell or Hold: More Strategies for Success," in Minneapolis. Winthrop & Weinstine, P.A., is also proud to be a Diamond Level Sponsor at this event. To learn more or to register, visit theBHCA.org.