Top 10 negotiated points in an bank transaction: Post closing liability
Editor's note: This month, BankBeat takes a magnifying glass to the merger and acquisition activity underway in the community banking industry. Anton J Moch and Erik J. Didrikson, attorneys working in the community banking group of Winthrop & Weinstine P.A., Minneapolis, have created a 10-part series for BankBeat, to unpack the considerations bankers must take into account when negotiating a bank deal. Here is the fourth installment. Previous installments covered purchase price, payment terms and the financial condition of the bank.
Day 4. Post Closing Liability. Putting price and financial condition in the rear-view, over the next couple of days we will cover methods each party will employ to allocate risk for post-closing liability and the risk of a deal turning sour prior to the closing. In privately held, all-cash deals, oftentimes buyer and seller will negotiate what type of post-closing liability seller has for losses incurred as a result of conditions at the bank that were created under the seller's watch.
First, the parties need to come to accord on the length of time after closing when a claim can be brought. This can range anywhere from six months to three years (or longer for special losses such as failure to pay taxes).  
Parties will negotiate a "deductible" to weed out claims for immaterial losses, and a "cap," which sets the maximum amount of recovery that can be sought.  These limitations are often not applicable in cases of fraud or willful misconduct on the part of the seller. Parties will frequently negotiate carve-outs for breaches of certain fundamental representations, such as title to the stock of the bank or authority to sign the agreement.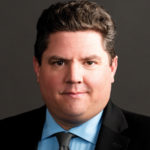 Anton Moch and Erik Didrikson are members of the Winthrop & Weinstine, P.A., community banking group, and are some of the most active and experienced bank transaction legal advisors in the nation. Since 2014, Winthrop has served as chief legal counsel to parties completing the purchase, sale or merger of over 30 banks, bank holding companies and bank branches. Winthrop's dedicated team of transaction attorneys is annually recognized as tier-one legal advisors to banks on bank transactions as well as corporate governance issues, capital issues, regulatory issues and a wide range of senior management legal issues. Contact Tony at [email protected] or 612-604-6671, or Erik at [email protected] or 612-604-6536.
Attend Anton's upcoming presentation titled, "Soft" Factors to Consider When Selecting an Acquisition Candidateon Mon., Oct. 1 at the Bank Holding Company Association Fall Seminar, "Buy, Sell or Hold: More Strategies for Success," in Minneapolis. Winthrop & Weinstine, P.A., is also proud to be a Diamond Level Sponsor at this event. To learn more or to register, visit theBHCA.org.