Top 10 negotiated points in a bank transaction: Payment terms
Editor's note: This month, BankBeat takes a magnifying glass to the merger and acquisition activity underway in the community banking industry. Anton J Moch and Erik J. Didrikson, attorneys working in the community banking group of Winthrop & Weinstine P.A., Minneapolis, have created a 10-part series for BankBeat, to unpack the considerations bankers must take into account when negotiating a bank deal. Here is the second installment; the first installment can be found here.
Day 2. Payment Terms. Once you have covered the issues presented in our first day write-up and have the ins and outs of the purchase price ironed out, your legal and financial advisors will likely turn to discussing how that purchase price is paid. The main components of a payment terms negotiation are the currency to be used (cash, buyer's stock, or a mix of each) and whether an escrow or other hold back will be applied at closing.
While cash is king, a buyer using its own stock as consideration for a purchase will trigger additional negotiations surrounding how that stock is valued on closing. When a closely-held buyer is offering its shares as currency negotiations are often focused on when and how the value of buyer's stock is computed. In the case of a public buyer, a seller and buyer will often spar over the date the stock price will be locked in and whether to insert a trailing average or to incorporate daily fluctuations.
Once price and currency are set, the negotiations will turn to the nuts and bolts of the payment delivery. A buyer may seek to protect itself against post-closing damages it suffers as a result of the purchase (see point No. 4) while a seller desires to see its purchase price paid free and clear at close. This can result in seller and buyer discussing an escrow of a purchase price, the size of the escrow, how the escrow will be paid out and whether an independent third party administrator should be involved.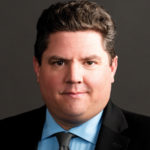 Anton Moch and Erik Didrikson are members of the Winthrop & Weinstine, P.A., community banking group, and are some of the most active and experienced bank transaction legal advisors in the nation. Since 2014, Winthrop has served as chief legal counsel to parties completing the purchase, sale or merger of over 30 banks, bank holding companies and bank branches. Winthrop's dedicated team of transaction attorneys is annually recognized as tier-one legal advisors to banks on bank transactions as well as corporate governance issues, capital issues, regulatory issues and a wide range of senior management legal issues. Contact Tony at [email protected] or 612-604-6671, or Erik at [email protected] or 612-604-6536.
Attend Anton's upcoming presentation titled, "Soft" Factors to Consider When Selecting an Acquisition Candidateon Mon., Oct. 1 at the Bank Holding Company Association Fall Seminar, "Buy, Sell or Hold: More Strategies for Success," in Minneapolis. Winthrop & Weinstine, P.A., is also proud to be a Diamond Level Sponsor at this event. To learn more or to register, visit theBHCA.org.