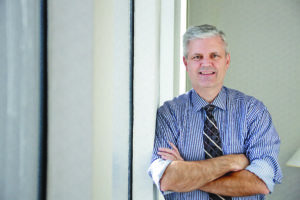 Thousands of lenders across the country have loaned more than $230 billion to small businesses through the Paycheck Protection Program. While many banks focused on serving existing customers, perhaps equally as many attracted new customers. We have heard the stories about small business owners who grew frustrated when their mega-bank lender failed to help them and they turned to a community bank for PPP help. 
If your bank has acquired new customers through PPP, now is the time to solidify these relationships. Don't let these customers slip away after they file for PPP loan forgiveness. Give them reason to stick with you for their checking accounts, credit needs, treasury management and other services. Here are three steps which you may want to consider as you put together a strategy:
First, identify the prospects. How many new customers populate your PPP loan portfolio? Were any of these companies customers in the past who decided to come back? Are they in industries that your bank specializes in? Does the bank and the borrower share any relationships beyond banking, such as common interest in a charity or community organization? With a thorough understanding of your new customers, you can prioritize the ones with whom you are likely to be able to make the greatest impact.
Second, invite these new customers to digital events hosted by your bank. A digital event can be a webinar or similar meeting, featuring education on a topic likely to be of interest to small business owners. For example, many small business owners are dealing with a remote workforce for the first time. A bank-sponsored webinar on how to motivate, supervise and train a stay-at-home workforce could be super helpful. Another hot topic: Digital marketing. Many companies are navigating the path from bricks and mortar to cyber marketplace and could use some help. There are marketing firms and other experts who can help your bank successfully host these kinds of events. 
And third, actually reach out to these customers with a phone call. A personal visit would be better, but that's generally impractical at this time. An unsolicited phone call shows you have an interest in the customer. Keep trying if you don't reach them on the first effort. Make that personal connection; ask how they are doing and whether anything more from their bank could be helpful. Based on personal experience, I can attest that a small business owner needs all the help available, and outreach from their banker is going to be appreciated.