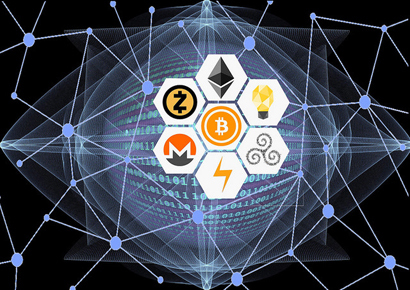 An effort to establish a new category of banks in Wyoming that would cater to businesses that trade in blockchain-based assets recently got a push forward in the state legislature, but the plan is running into steadfast resistance from the Wyoming Bankers Association.
A bill that would establish "special purpose depository banks," a new category of financial institutions that would bank companies that deal in blockchain, passed out of committee by a 13-1 vote in late November.
These special depository banks wouldn't pay interest on deposits and are not permitted to make loans or extend temporary credit relating to overdraft protection. They would never hold blockchain-based assets directly. Language in the bill notes that federally insured financial institutions are not permitted to manage accounts in virtual currency or hold other digital assets. Instead, the depository banks would hold the cash deposits of businesses that use blockchain-based assets such as Bitcoin or stocks in their transactions.
It's for that reason that the state bankers association says the bill is unnecessary.
"If you're going to do what the bill says, you can already do that in Wyoming today, as you can do in any other state today," said Michael Geesey, the Wyoming Bankers Association's executive director. "All you have to do is walk into your bank."
Geesey knows several of his member banks already bank businesses that work with blockchain-based assets such as tracking the ownership chain of a product or the breeding history of prized Herefords.
"And that's all this bill allows," Geesey said. "It doesn't allow you to bank a cryptocurrency company that can't tell you where the money came from."
Geesey said the issue that might arise is when a business entity makes a sizable deposit but can't or is unwilling to say where the money came from or where it's going to. That's where cryptocurrencies can clash with federal money laundering regulations.
Geesey says a key distinction is the subset of companies within the industry that handle cryptocurrencies. "Those are the companies that cannot get banked," Geesey said.
Caitlin Long, co-founder of the Wyoming Blockchain Coalition and an active supporter of the bill, said there is demand for such a service, and this piece of legislation would put Wyoming on the map when it comes to the blockchain industry in the United States.
"The blockchain industry is deemed a high-risk industry by federal regulators, and I'm using air quotes around 'high risk,' which is why it's been such a challenge for companies in this industry to obtain banking services," she said.
Long says Wyoming has several factors in its favor to take a leadership role in the industry: The state has no income tax, and lawmakers have already passed a bill that exempts cryptocurrencies from property tax. The state legislature also has a Blockchain Task Force at work.
Proponents of the legislation claim it could position Wyoming to link itself to the blockchain industry the same way South Dakota has solidified itself as the go-to state for trust banks and credit card banks, for example.
A number of other key distinctions would set the special banks apart from their more traditional peers: They would have the option to not have their deposits FDIC-insured. They would be required to make that clear if that were the case.
"If the bank decides not to be FDIC-insured, it would have more flexibility to bank high-risk industries," Long said.
They would have to maintain cash reserves that equal or exceed the total value of its depository liabilities, furnish a surety bond or pledged investments to the state banking commissioner, and obtain private insurance.
If this bill passes, Geesey is concerned other parties may come forward with an amendment that opens Wyoming to cryptocurrency companies.
"They're getting the camel's nose under the tent, so they could eventually amend it so that the [digital] wallet companies and Bitcoin companies can come in," Geesey said.
Long said she can see the banks' concerns, especially when it comes to compliance issues that could jeopardize their charter, and the staffing needs it would require.
"For a small community bank that doesn't have those resources and hasn't chosen to build a critical mass of the compliance resources to feel comfortable banking this industry, I understand why they don't want to bank it," Long added. "But it's not okay to say that nobody else can bank it, either."
The bill still must pass through the Wyoming House of Representatives and state Senate before it reaches the Governor.
Editor's Note: This article originally appeared in December 2018.