Minneapolis-based U.S. Bank promoted Scott Ford to president of wealth management.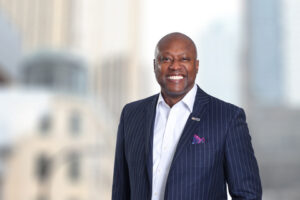 Ford will assume leadership of U.S. Bank's wealth management business and U.S. Bancorp Investments on June 1. Ford, a 25-year industry veteran who previously led U.S. Bank's Affluent Wealth Management business, has been a regional director of wealth management at JPMorgan Chase. 
"Scott is an effective leader with a passion for building teams and putting clients at the center of everything he does," said Gunjan Kedia, vice chair of U.S. Bank Wealth Management and Investment Services. "Now more than ever, providing the right advice at the right time is essential to help people achieve better financial outcomes."
Ford will succeed the retiring Mark Jordahl as president of wealth management. Jordahl, who has been with the $682 billion U.S. Bank since 2001, played a crucial role in modernizing and expanding the bank's wealth management business. 
"Mark has been a tremendous advocate of the wealth business and a key ambassador of our brand," Kedia added. "His investing expertise, coupled with his fundamental desire to do what is best for our clients and our people, is a winning combination that not only drove growth but did it the right way."