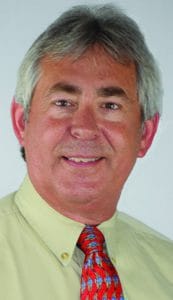 Fred Laing II, president emeritus of Upper Midwest Automated Clearing House Association, will retire effective Aug. 30. Angi Farren has been appointed and will serve as UMACHA's president and CEO upon Laing's retirement.
Laing began his career in electronic payments in 1980, becoming the ACH product manager for Norwest Bank. He became the executive director at UMACHA in 1984 and worked to find ways to make the network more usable and customer friendly. Laing was instrumental in the formation of a number of the National Automated Clearing House Association's Councils, which is where most of the new ACH products were incubated on a national level. He chaired the Nacha Internet Council and was a key player in the development of the WEB product.
Laing completed four terms on the Nacha board of directors with his last term ending December 2017. He is on the steering committee of the Risk, Regulation, and Security Group within the Nacha Payments Innovation Alliance, and has served two terms on the Risk Management Advisory Group at Nacha as well as just completed serving on Nacha's Government Relations Group. He is a member of the Editorial Board for the National Check Professional Program through ECCHO and a member of the American Society of Association Executives. Laing is an Accredited ACH Professional a Certified Cash Manager and a National Check Professional.
Farren, previously executive vice president and COO, was named president and CEO effective June 1, after working with Laing to ensure a smooth leadership transition for members and staff.
Farren is an electronic payments professional who brings more than 27 years in the payments industry; more than 10 years working at UMACHA, a Regional Payments Association, along with more than 16 years working in the banking industry.