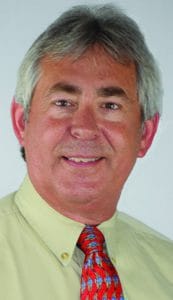 Fred Laing, II, former president and CEO of UMACHA, passed away suddenly Nov. 27 at his home in Elk River, Minn. Laing, 68, retired from UMACHA earlier this year after 35 years leading the Brooklyn Park, Minn., company.
Laing began his career in electronic payments in 1980, becoming the ACH product manager for Norwest Bank. He became the executive director at UMACHA in 1984 and worked to find ways to make the network more usable and customer friendly. 
Laing was instrumental in the formation of a number of the National Automated Clearing House Association's Councils, which is where most of the new ACH products were incubated on a national level. He chaired the Nacha Internet Council and was a key player in the development of the WEB product. Laing completed four terms on the Nacha board of directors with his last term ending December 2017. 
He served on the steering committee of the Risk, Regulation, and Security Group within the Nacha Payments Innovation Alliance and served two terms on the Risk Management Advisory Group at Nacha as well as just completed serving on Nacha's Government Relations Group. 
He was a member of the Editorial Board for the National Check Professional Program through ECCHO and a member of the American Society of Association Executives. 
Laing was born in Coronado, Calif., but graduated from high school in Hopkins, Minn. He had a bachelor's degree in economics from Moorhead State University, Moorhead, Minn. He was an Accredited ACH Professional, a Certified Cash Manager and a National Check Professional.
UMACHA, which honored Laing earlier this year, has set up a memorial page on its website.