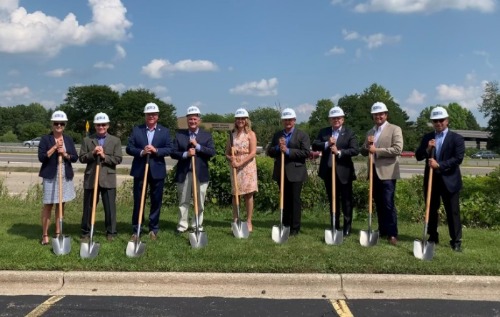 Leadership of Michigan's Union Bank gathered earlier this month to break ground on a new corporate office in Grand Rapids, Mich.
The 6,500-square-foot facility, designed by Ghafari Associates, is scheduled to open in the summer of 2022.
"Emerging from a difficult year, we as a bank continue to stand strong and instill hope for the many local, independent businesses we serve and the individuals who work for them," said Union Bank President and CEO, Cortney Collison. "Over the past several years, we have observed and maintained steady organizational growth and relocating our corporate office will allow us to continue that trend by expanding our footprint to assist more small businesses and their hardworking employees in reaching their financial goals."
While Union Bank is relocating its corporate office from Lake Odessa to Grand Rapids, the move will not affect its branch network. 
Founded in 1934, the $312 million Union Bank has seven offices in central Michigan.