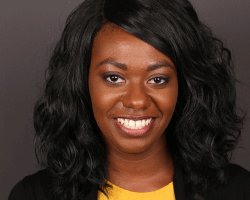 Are you satisfied with how your organization measures employee performance?
Performance management is meant to enable employees to perform to the best of their abilities while making everyone accountable for reaching their goals. It's proactive, not reactive, and builds better manager and employee relationships.
It's the foundation of a high-performing organization.
Typically, performance management isn't done in a way to enable any of this. Many organizations still rely on a top-down annual performance appraisal process instead of a continuous process of coaching and feedback.
Despite the word "continuous" in "continuous performance management," it's the top-down appraisal process that's actually more time-consuming. There's all the bureaucracy of the forms and rankings and checklists involved. Compensation is tied directly to forced ratings. It's a formal, HR-driven process, not an organic, employee-driven process. 
One huge point of frustration with the top-down method is that each manager has to recall everything their direct reports did over an entire year — what was successful, what challenges they faced, what workarounds they had to implement to achieve success. With the top-down method, it takes a lot of time and preparation for a manager to go into a performance review with confidence.
But because they haven't had regular performance-based check-ins throughout the year, they have to rely on measuring performance against goals that were set a year ago. They have to base compensation adjustments off of goals that may have become irrelevant two months into the year, without taking into account new goals that the employee focused on achieving because those new goals were more strategically valuable to the department and organization overall.
With a continuous performance management approach, weekly, biweekly or monthly check-ins determine what needs to be adjusted and what needs to be further provided to the employee to enable them to perform well and achieve success. It focuses on continuous development, not forced yearly rankings.
More frequent check-ins that foster organic conversations actually result in higher levels of productivity and engagement from employees. Managers foster a much better sense of job satisfaction and overall well-being in direct reports. And employees see that their manager actually cares about their wellbeing — a key booster of morale and performance. Managers who coach, not micromanage, develop happier and more productive employees.
As a result, organizations develop a reputation as a brand people want to work for. With their more positive working environment, they can better attract, develop and retain employees. 
If your organization currently measures performance on a yearly basis, you might be concerned with whether you have the resources and buy-in to transition to a continuous performance management process. 
But it's extremely helpful to start small. You don't have to revamp everything at once to start seeing improvements. Small modifications like requesting that managers meet with their direct reports at least twice a year to talk about performance is a good step. And then the next year you can request they meet once a quarter. This helps ensure slow but steady progress.
You can also start building out your training capabilities to encompass elements of continuous coaching and feedback.
Education is one of the keys to implementing this process, so another tip we have is to send out weekly or monthly coaching and feedback tips to your managers. Pilot this first with a small group to discover what tips are most helpful, what's not working and how you can broaden it to all your managers. 
Lastly, find support in members of your leadership team to sponsor these changes. Educate them on the benefits of transitioning to a continuous performance management process and the ways your organization can begin making small changes that have a positive impact. With leadership buy-in, you can begin developing a larger, long-term plan for how to fully transition to continuous performance management.
Zaikeya Morris is a change and talent management consultant with Wipfli, who is focused on helping organizations transform what could be into what is. You can reach her at 312-871-3383 or at [email protected].