In 1981, The Buggles put MTV on the map as their song,"Video Killed the Radio Star," became the first music video to air on the now legendary network. Entertainers, who at that time reached audiences largely over radio waves, were concerned that videos would change the music industry, leaving some of them unable to compete in an increasingly visual age. In 2019, has video banking come for the traditional bank teller? 
It's quite the opposite, according to Paul Holewinski, president and CEO of Kansas City, Mo.-headquartered Academy Bank, which has 76 branches throughout Arizona, Colorado, Kansas and Missouri. The $1.6 billion asset bank recently introduced video banking in its new flagship branch, and plans to roll out the technology strategically at other branches in the near future, but it has no plans to replace in-branch tellers with video bankers.  
"The goal behind it was definitely CX," he said. "It's a good transition. If a client is used to coming to a banking center and working with an associate over a teller line, this is similar, but it operates in a slightly different way." 
Holewinski described video banking, which the bank currently offers via interactive teller machines at 13 locations in Kansas City, as increasing face-to-face time between the bank and its clients. Moreover, it's convenient for both customers and staff, and it helps the bank leverage its real-estate, allowing for smaller but strategically placed branches. In addition to ITMs within branches, customers can also access video services at standalone ITMs, known as Academy Express, similar to the way out-of-branch ATMs operate. 
For Pathway Bank, a four branch operation headquartered in Cairo, Neb., the decision to onboard video banking came down to resource allocation. 
"We had an [employment] opening, and we kind of kicked around the idea of can technology help us out with employee resources so we don't have to hire a personal banker, in this particular case, and [can we] use the ones we already have in other branches that would have time available?" said Michelle Heuertz, vice president – deposit services, at the $170 million asset bank.  
Pathway's version of video banking, which it plans to deploy in late October as of this writing, allows users to access video bankers in three ways: A link on the bank's homepage, via mobile app and by walking into any Pathway branch and sitting down at a video banking station. Similar to Academy's model in which video tellers serve anyone accessing an ITM,  Heuertz was quick to point out that the homepage link and the mobile app do not require users to log into an existing digital account first. Video bankers can serve new and potential clients as well as existing customers.  
"If they're in one of our north branches, and they need to talk to our mortgage lender, who's an hour-plus away, they won't have to make that additional trip to our Grand Island facility to visit with him," she said. "Again, the allocation of resources." 
Gene Pranger, CEO of POPi/o, a video banking service provider based in Sandy, Utah, also correlates video capabilities with increasing efficiency and sales for banks. "When [customers] come into the branch, they can make sure that they're talking to the right person, and when they're talking to the right person, it can result in a faster solution, both for the financial institution as well as the consumer." 
(Incidentally, Pathway Bank has partnered with POPi/o to provide its video banking services. Academy Bank chose to work with Atlanta-based NCR.)
"Loan loss ratios are incredible," Pranger said. "Eight out of 10 inquiries may experience a loan loss situation, so if you get into speaking to the right type of person [at a bank], it speeds up the process for the financial institution as well as the consumer."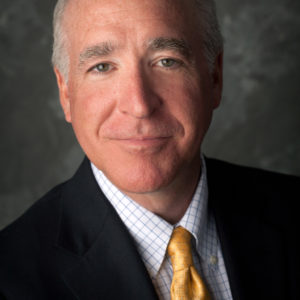 Pranger estimates that the company has helped financial institutions complete 20,000 to 25,000 video production calls since its launch. "We have one financial institution down in El Paso, Tex. — believe it or not just four branches — they're close to 700 production calls just with mortgages … it just shows you the vast volume that you can really leverage just with having these customer service reps available to meet the demand," he said. The mobile option remains most popular with customers, Pranger's company found, but there's still an overwhelming demand for financial institutions to offer both mobile and in-branch capabilities.
Employee buy-in
Before introducing video to customers, however, it's important to prepare your staff. Holewinski shared that as he began reaching out to fellow bankers to research the pros and cons of ITMs, many of his contemporaries expressed extreme hesitation at the idea. More than once he was told that not only would bank clients not embrace the new technology, bank employees would balk at the idea of being "replaced" by tech. But this was not Academy's experience. 
"Our associates embraced the technology," Holewinski said. "We were very deliberate in our communication, saying here's what our goal is with an ITM: We want to improve on our customer experience. We want to take more routine types of transactions off the teller line, to free you all up for higher value sales and service inquiries and opportunities. And they got it from day one." 
Heuertz echoed Holewinski's belief that strategic communication, ensuring that rumors and whispers didn't slip out before an official announcement, was key to Pathway's team as well. The Nebraska bank made sure that representatives from deposits, loans, insurance and operations were all on hand for discussions and input when determining if video banking was a good fit for its organization. Moreover, the bank made sure to expressly tell employees the new technology was not meant to replace any of them. 
"For us there's been no talk of downscaling at all. It's using the people we have already," Heuertz said. "Now, should someone leave going forward, again, we'll ask the question: Does it make sense? Do we need to replace this person?
"The whole organization is excited about it because it offers many benefits to our customers as well as the employees and organization," she added. "It's something different. The fact that we're the first bank in Nebraska [to leverage video banking], that's kind of neat and cool in and of itself." 
Customer adoption
Holewinski credits Academy staff with making video banking so successful with customers. "For us, it was taking the time to explain it, the goals behind it, what we're hoping to achieve, how it would impact client service, so our associates were very instrumental in the ultimate adoption by our clients.
"While some clients prefer to interact with our personal bankers to complete branch transactions, adoption of the technology has been strong across all demographics and locations," he continued. "In our banking centers that we retrofitted with ITMs and Smart ATMs, we have seen utilization grow from approximately 25-30 percent of all branch transactions three months after implementing the technology to nearly 80 percent of all branch transactions after one year. This varies by location, but it's a ballpark average."  
There was a single moment, he shared, that convinced him video banking technology was going to be an asset to the bank. "I remember walking in probably about three weeks to a month after we had an ITM, and a client walked in, and a banker went over to assist the client, and the client's like, 'No, I got this. You showed me how to use it [on a previous visit]. I know how to use it.' And I'm like, you know what, I think this is gonna work." 
Lending is a popular use case scenario when discussing video banking — according to POPi/o research, 36 percent of customers who contact their financial institution via video do so to apply for or fund a loan —  but Holewinski, Heuertz and Pranger all offered different uses as well. Since Pathway offers video banking externally as well as in-branch, Heuertz believes elderly people or those with limited mobility may benefit from this service. Pranger shared the example of a rodeo star from Idaho who was hospitalized with an injury but was able to resolve an account issue with his financial institution from the hospital via video banking services. 
Heuertz noted that the service could be beneficial to parents who don't want the hassle of dragging their children into the branch, students leaving their hometowns to attend college elsewhere or members of the military stationed across the country and around the world. 
"It used to be people, whenever they moved, they felt like they had to take their bank accounts with them," she said. "That's not the case anymore. Video banking will make that even better … There's just that visual connection that helps develop that relationship and make it even stronger." 
Onboarding the tech
After choosing a vendor, Academy's biggest obstacle in integrating video banking into its existing operations was video bandwidth, "making sure that the pipes were big enough," Holewinski said. While a traditional ATM only transmits data, the addition of the video capability to an ITM requires roughly 10 times more bandwidth. 
"When we're doing a standalone Academy Express, just making sure that we have enough bandwidth was the biggest thing that we ran into quite a bit," he said. "It's a little more than what you might have in a typical location that's more set up just for telephone. But in an [urban] area like this, it's not an issue." 
The video tellers for Academy's service are all located in downtown Kansas City, at a separate video banking headquarters. Customers accessing the service approach the ITM, select the video banking option, and one of the tellers appears, welcoming the customer to Academy Bank and asking how he/she may be of assistance. If there are no video calls at the moment, these tellers are tasked with answering questions submitted via the chat function on the bank's website or through secured email. "It's a way for us to really leverage the bandwidth and people's time and spread it across our organization to make it more efficient and provide better, more timely client service," Holewinski said. 
While Holewinski declined to discuss cost specifics, noting that Academy is a privately held company, he did share that the bank sets a five year payback target on all of its investments, and he expects the efficiencies gained through the ITM and ATM technology to meet that target for this project.
For Pathway bank, its smaller staff size was an onboarding issue, as time resources are finite. "Smaller organizations have a lot of people doing a lot of different things," Heuertz said. "For us, it's finding time to carry out our homework assignments, and getting the equipment in for the branches, and just finding time in the day to get it set up and get some testing." 
The bank has been in regular contact with its video banking vendor and is working to install the equipment, which consists of dual monitors, a keyboard, scanner, headset and webcam at each video banking station. According to Pranger, the equipment in use here allows banks to "map onto exactly the sales process that the financial institution would be currently offering with a live service representative inside of a branch environment.  
"Any type of material or information that has to be sent back to the financial institution is brought back, if you're doing it inside the branch, on a scanner … You put a driver's license down, it takes a video of that, scans it electronically and puts it into the database," he said. 
Some systems are also able to populate signatures, scan and send documents (e.g., W-2 forms, etc.), and timestamp documents. Pictures can be taken of the customer as he/she signs the forms, to verify the act. 
Costs, Pranger shared, will vary from institution to institution he said. "The cost of implementing video banking solutions depends on the delivery channel. For  the 'web only' cloud platform the cost can be as low as $5,000 to $10,000 per year … As the channels increase (branch and mobile) FIs will pay additional costs that are largely dependent on the platform features, customizations and number of seat licenses the institution will require," he said.
"The immediate cost to us was the purchase price of the technology, equipment for the in-branch video stations and for the bankers who will be utilizing the service, as well as marketing," Heurtz relayed when asked about Pathway's expenses for the project. "In a rough estimate the budget for implementation will be approximately that of one full time equivalent. So we anticipate ROI to be slow for us as our intended initial purpose is to use the technology to facilitate transactions with our existing customer base, making them easier, faster and more convenient … We need this technology as our rural communities shrink in size, customers move further away and brick and mortar is expensive."
Heuertz did express frustration, however, with some banking regulations that still require "wet" signatures, but she laid this at the feet of regulators, not technology providers. "We feel strongly that technology is only going to be more and more and more and offer more types of services. And we want the industry to know that we would like some help in getting electronic signatures to be more acceptable within any industry, let alone just banking." 
Changes in traffic
While Heuertz said she hasn't noticed a dramatic shift in branch traffic in rural Nebraska, Holewinski sees branch expansion as key to new customer growth; however, as with introducing both staff and clients to video banking, his watchword is "strategic." Academy has three "hub" locations — the Crossroads branch in Kansas City, as well as one in Denver and one in Scottsdale, Ariz. — but other branches tend to be smaller, with fewer employees and less real estate space as a whole. Smaller doesn't mean less important, though, cautions Holewinski. 
"The best way to acquire a new relationship is through a physical location," he said. "We're doing so differently, though … Many of our banking centers are smaller footprint, but we're leveraging the real estate and putting in the technology."
The goal, Holewinski believes, is to capture the customer relationship with physical locations and then, by introducing the right technology within the branch, move new clients to the digital platform. 
While mobile video banking is clearly one option, Pranger expects more and more banks will deploy the technology along the same lines as Pathway. He estimates that within the next year, roughly 90 percent of POPi/o's clients will use the technology in branch, with 50 to 60 percent of the firm's clients utilizing both in branch and mobile options.
"People want to be in both because that's where the requirement is," he said. "They want to be able to leverage existing human resources in the branch, but they also want to project those same human resources … into people's pockets [through mobile video banking] because that's exactly how they connect with people."
Because of the demand, particularly in rural areas such similar to Pathway's footprint, Pranger and POPi/o have tested the technology in various environments and locations including rural Montana, Arizona and Eastern Washington and many other states as well as conducting international tests from Ireland, U.K., France, Belgium, the Middle East and the Great Wall of China north of Beijing. Pranger could not recall a location at which the technology had underperformed.  
"High-touch, high-tech" has been bandied about so much by the financial (and certainly fintech) industry in recent years that the buzzwords often seem to lose meaning, but banks offering video banking view the service as a way to connect digitally but also personally. "We're trying to develop new relationships in markets that we're not currently in," Holewinski said. "We're on the front end, introducing customers to our technology. From the moment they step in to our new location, they understand I can make a deposit via a smart ATM or an ITM or the mobile app. We're doing it on the front end, and then ultimately, we believe those clients are going to migrate to the digital platform … Our strategy is one of growth, technology automation and really trying to provide high-tech and automation with high-touch service."