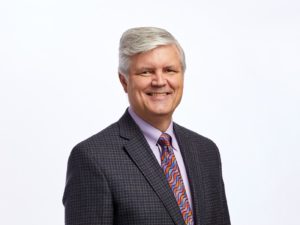 During the pandemic, we saw a surge in app-based services that offered grocery delivery, food and retail products delivery, and services such as dog walking and even child care. Now that the pandemic has mostly dissipated, we are seeing a return to pre-pandemic usage levels of rideshare services such as Uber and Lyft.
These services have been a boon to the so-called gig economy, that is, people who work for 1099 wages, mostly as independent contractors. Branch, a fintech that provides a workforce payments platform, has teamed with Marqeta, a company that provides financial institutions with custom-created debit and credit cards, to survey more than 1,000 gig workers for the second year in a row. Their second annual report was issued in the spring and it speaks to the growing importance of the gig sector of the workforce. 
The companies note that there are about 24 million gig workers today, about doubling since 2017, with a projection for growth to 86 million in five years. It noted that about 80 percent of workers who left a job recently as part of the Great Resignation have taken up some form of gig work. 
Why do people take on gig work? The survey tells us that 67 percent say it is for higher pay, 60 percent say they like the flexible scheduling, and 59 percent say they like getting paid faster. 
Last fall, I wrote about the growing popularity of earned wage access, the name of technology that allows employees to determine how often they are paid. Clearly, some folks don't want to wait a month, two weeks or even a week to get paid. EWA makes it possible to get paid everyday, and the product Branch offers can pay a rideshare driver after every ride, at the end of a shift, or at the end of the day. 
"Why should someone else get to sit on your paycheck when you need the money," said Vidya Peters, chief operating officer of Marqeta, in a recent webinar. 
The streaming pay concept transfers earned wages into the worker's account whenever they complete a paying task. "The future is in getting paid right after something happens," said Ahmed Siddiqui, chief payments officer for Branch, which is based in Minneapolis. 
Siddiqui said that a few years ago, a lot of the gig jobs were viewed as a side-hustle, something extra to do between shifts at a regular job. But that's changing. "The side-hustle is now a full-time thing," he said. 
Furthermore, many people currently engaged in the gig economy (85 percent) tell the surveyors at Branch-Marqeta that they plan to double down on their work strategy, that is, work more gig hours, mostly as a way to mitigate the impact of inflation.
Although it doesn't say so in the survey results report, I think remote work which gained so much traction during the pandemic is blurring the lines between traditional W-2 work and 1099 work. If the traditional boundaries around work location and hours gets fuzzy, why would traditional pay structures hold? As employers, I think the market is going to move toward more flexible options for paying workers, and I think more employees are going to come to expect nearly instant payment for their work.