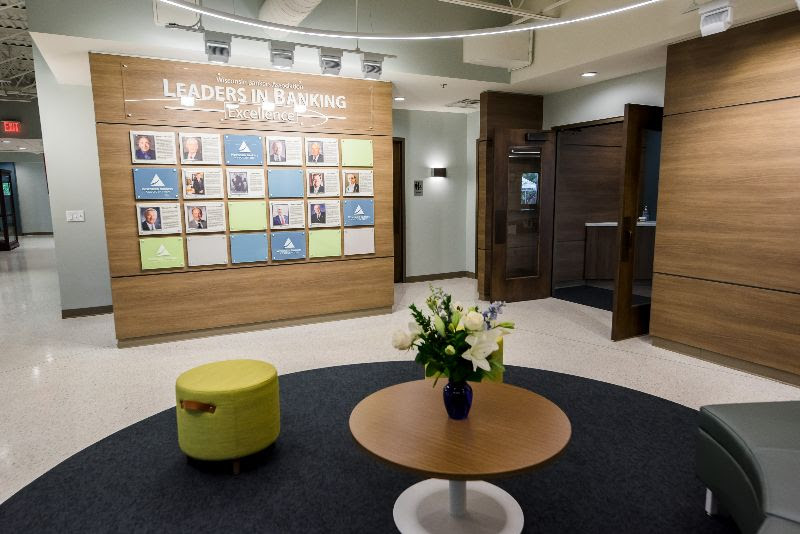 The Wisconsin Bankers Association honored twelve current and former bankers for their achievements in community service and civic engagement, erecting a wall in their honor in the state's capital city.
The recently built "Banking Excellence Wall" in Madison, Wis., honors the selected bankers at the association's headquarters, where a gathering was held in early June to celebrate their recognition. The event had been postponed from the fall of 2020 due to the pandemic.
The dozen bankers exemplify the values of the WBA, said Rose Oswald Poels, the WBA president and CEO, including high ethics, professionalism, and enthusiastic service in banking and in the community. "It is my privilege to host an honor wall of this type at our WBA headquarters."
The 2020 "Leaders in Banking Excellence" honorees are: Paul Adamski, The Pineries Bank, Stevens Point; James Caldwell, First Citizens State Bank, Whitewater; the late James  Dolister, Capitol Bank, Madison; the Eager Family of the former Union Bank & Trust Company, Evansville; Thomas Farrell, Peoples State Bank, Prairie du Chien; the late John F. (Jack) Kundert of the former Bank One, Monroe; E. David Locke of the former McFarland State Bank; Richard Pamperin, Premier Community Bank, Marion; Steven Schowalter, Port Washington State Bank; Frederick Schwertfeger, Horicon Bank; Jerry Smith, First Business Bank, Madison; and the late Thomas Tubbs, Bank of Sun Prairie.
"These leaders have helped shape Wisconsin's banking industry into what it is today," Oswald Poels said.