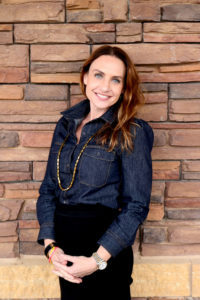 Aleesha Webb was named president of Village Bank, St. Francis, Minn., earlier this month. She is also vice chair of the bank's board.
Webb brings more than fourteen years of banking experience to Village Bank and joins her father Don Kveton, who founded the bank in 1993 and remains chairman of the board.
"Joining Village Bank is like coming home," Webb said. "I'm excited for the opportunity to work alongside an amazing business mentor, who also happens to be my dad. Together, we are leading our Village into the next chapter."
Previously, Webb was a senior vice president and business banker with Sunrise Banks, St. Paul, Minn. She also spent time as a vice president at Minnesota Bank & Trust, Edina.
For Webb, the key most prized leadership abilities are "accountability, laser focus, curiosity, and creative and critical thinking," she said in an interview for BankBeat. "It's an exciting time to be a community banker. The big banks are sweeping in and the family banks are selling. By coming home and joining my dad, Village Bank was able to make the commitment to stay."
While some community banks are shedding jobs or even shutting their doors, VIllage Bank plans to increase its staff by 20 percent in the next year, while maintaining its commitment to economic sustainability.
The $297 million Village Bank has branches in Blaine, Ramsey, East Bethel and St. Francis, Minn.