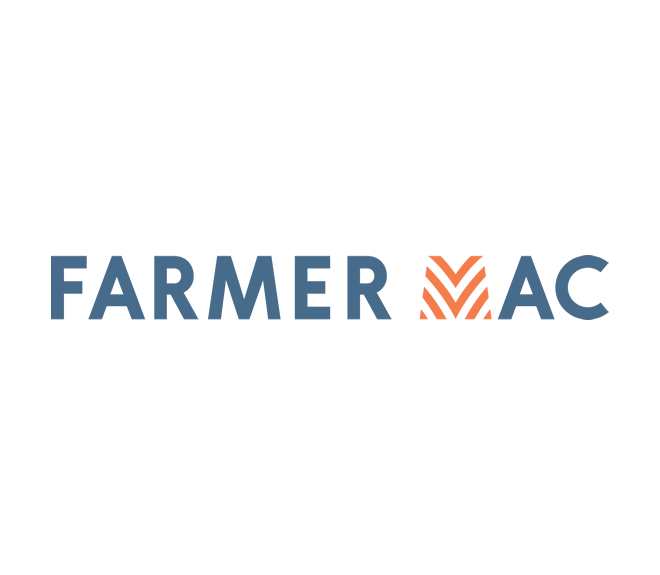 Guest Presenter: Patrick Kerrigan, Sarah Prince and Scott Steveson
Webinar Date: June 4, 2020
Webinar Time (CST): 11:00am

---
Farmer Mac is receiving a growing number of loan submissions from ag-focused financial institutions as they look to compete for market share in today's competitive ag lending environment. During this webinar, you will discover how financial institutions are using Farmer Mac to retain their best farm and ranch borrowers and provide their ag loan departments competitive loan products to develop new business. Buckle up as the Farmer Mac team provides a roadmap for using the secondary market to your advantage.
Featured topics include:
Enrolling, training and beginning to use Farmer Mac
Evaluating property and loan eligibility
Reviewing underwriting options, including AgXpress, a new quick decisioning scorecard
Analyzing current interest rates, including our popular long-term fixed rate loan products
Real deals – examples of loans recently purchased by Farmer Mac
Speakers:
Patrick Kerrigan
Vice President of Business Development
Farmer Mac
Washington, D.C.
Patrick Kerrigan is the Vice President of Business Development for the Federal Agricultural Mortgage Corporation (also known as Farmer Mac), a Washington, DC based, government sponsored enterprise that purchases and securitizes farm real estate and rural development loans.  A 27-year veteran of Farmer Mac, Patrick's current responsibilities include program marketing, administration and business development.  In this capacity, Patrick travels extensively throughout rural America speaking to and developing business relationships with ag-focused lending institutions.  Patrick is a resident of Virginia and a graduate of New York University.
Sarah Prince
Relationship Manager
Farmer Mac
Indianapolis, Ind.
Sarah Prince is a Relationship Manager for Farmer Mac.  Prior to coming onboard in 2014,  she was an agricultural lender for 13 years in Central Indiana.  She has extensive relationships with banks across her six-state territory in the Eastern Corn Belt.  Sarah is also an active farmland investor, owning farms in Michigan and Indiana.  She is a resident of Indiana and has an Agricultural Economics degree from Purdue University and a Master's in Business from Anderson University.
Scott Steveson
Underwriting Manager
Farmer Mac
Johnston, Iowa
Scott Steveson is an Underwriting Manager for Farmer Mac. He joined Farmer Mac's loan underwriting department in 2010 and has been an integral part in helping Farmer Mac grow its business.  Scott is a native of Iowa and a graduated of Iowa State University.
---
To view past BankBeat webinar recordings, click here.
View more upcoming webinars