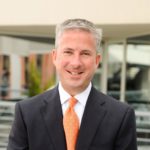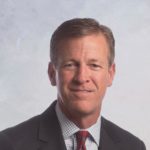 West Gate Bank, Lincoln, Neb., has added Mike Homa and Todd Peterson to its board of directors.
Homa is president-Nebraska Division of R&R Realty Group in Omaha where he is responsible for the development, growth and maintenance of the Nebraska commercial real estate portfolio. Homa has extensive banking experience including serving as an examiner for the FDIC, senior lending officer for American National Bank and most recently as president of Mutual of Omaha Bank.
Homa serves on the board of directors of the Hope Center and the Children's Hospital Foundation as well as serving on the UNL College of Business Dean's Advisory Board. He is a past member of the board at American National Bank and is a graduate of the University of Nebraska—Lincoln.
Peterson is a financial advisor at D.A. Davidson Companies in Lincoln with more than 25 years of experience. In the community, Peterson is currently president of Friends of Woods Tennis and has also served on the board for the Lincoln Children's Zoo, SMITH HAYES Companies, Downtown Lincoln Lions and Phi Kappa Tau Fraternity. He is a graduate of Nebraska Wesleyan University, Lincoln.
Homa and Peterson replace outgoing board member Linda Crump who served on the board for 15 years and Barbara Sjulin who passed away in September after serving 37 years.
The $589 million West Gate Bank has 10 branches in Omaha, Lincoln and Bellevue.