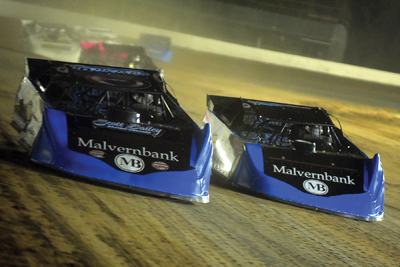 In the small western Iowa town of Malvern and its surrounding communities, dirt-track racing is a popular pastime. In fact, many of the customers at Malvern Bank have been involved with the sport for at least two decades. But only since 2012 or 2013 has Jay Burdic and his team specifically marketed to that segment.
"That's when we made the decision that in lieu of branching, we were going to figure out a way to capture this large group of people who are very loyal to businesses who support their love of racing," said Burdic, president and CEO of the $146 million bank.
"I've been going to dirt-track races since I was 6 years old so it's always been a big part of my life," Burdic says. "It just took until I was much older to figure out that there is a lot of money involved in the sport and that we needed to utilize the technology that is now available to us to help grow the bank."
Burdic admitted that focusing on this lending niche is unique. No bank to his knowledge has ever specifically targeted the people — namely the fans, drivers, and owners — who make up the sport of dirt-track racing.
Malvern Bank's main focus on the lending side of racing involves the trucks and trailers that are used to haul the cars and race teams from track to track. Right now, the bank has approximately $14.3 million in loans secured by this type of collateral.
"I would estimate that this number has doubled over the past two years and I see no reason to believe that this growth won't continue as our "official bank of dirt-track racing" moniker continues to spread across the country," Burdic said.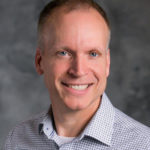 While most of the depositors who are involved with the sport reside within 75 miles of Malvern, on the lending side Burdic estimates that 80 percent of Malvern Bank's borrowers live outside that 75 mile radius, including several who are located on the east coast.    
Focusing on such a unique niche market requires a wealth of creative marketing strategies to communicate the bank's expertise in this area. Part of the bank's strategy is to provide sponsorships within the dirt-track racing area.
Currently, Malvern Bank is the title sponsor of the Malvern Bank Super Late Model Series, an Eastern Nebraska and Western Iowa racing series that has played a pivotal role in gaining exposure for the bank.
"We also sponsor individual drivers, but the majority of our marketing now is just word of mouth," Burdic explained.
So what does the future look like for dirt-track racing banking practices?
"I think we are just scratching the surface of what this sport can do for this bank," Burdic says. "This summer we are really going to start marketing the deposit side in hopes of attracting more core deposits. The way I see it is that there are hundreds of tracks across the country and each one is like a little branch, but without all the brick and mortar."